Arrivals & Departures

West Aussie unleashes creativity on sky bar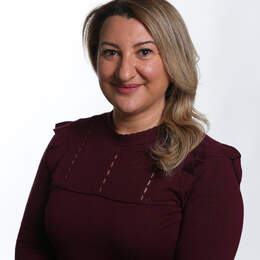 The highest bar on Vietnam's Phu Quoc Island has opened to reveal panoramic sunset views. 
West Australian Ashley Sutton — regarded as one of the world's top bar designers — has created a glamorous, jaw-dropping design featuring the "aesthetic of a giant sea creature that represents the mysteries of the ocean".

INK 360 sky bar is on the 19th floor of the new InterContinental Phu Quoc Long Beach Resort, which opened in June.
The rooftop bar's maritime theme can be seen in the main bar and cocktail lounge's mother of pearl and white marble (symbolising the ocean floor), while longitudinal markings of the floor pattern represent a marine chart.
An InterContinental spokesperson described Sutton as a master of one-of-a-kind designs who brings a sense of whimsy and buzzing creative energy to his interiors.
"INK 360 was conceived in my mind once I was on top of the rooftop parting over the ocean," Sutton said.
"The shape of the building, with its accommodation wings and its crown, felt like it needed some type of maritime mythical theme."
He said it was extremely difficult to build, partly because each huge part was hand carved.
Bespoke cocktails have been inspired by the elements — land, sea and air.
Signature drinks include Uncle Ho Penicillin, which features the unusual ingredient of "black cardamom air", while the Nobleman includes coffee perfume.
"The curious Three Way Mirror is designed to be enjoyed in three ways, with a different taste sensation accompanying each sip," the spokesperson said.
Phu Quoc is the biggest island in Vietnam.
More than 50 per cent of the island is a protected national park, with the surrounding sea offering a rich diversity of marine life and coral reefs.
Fact File
For more information visit intercontinental.com.