Whale sharks the best models for photo competition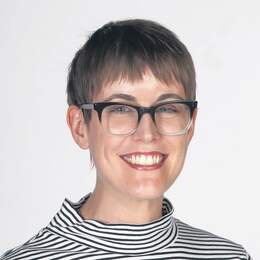 The world's biggest fish starred in the winning shot in the Exmouth Visitor Centre's 2016 Ningaloo Photography Competition.
Thousands of people visit the Ningaloo Coast every year for the chance to swim with the world's biggest fish, the whale shark. And an image of this quintessential local experience has taken out the top prize in the Exmouth Visitor Centre's 2016 Ningaloo Photography Competition.
Exmouth's Violeta Jahnel Brosig won first place overall and $1000 cash for her "over-under" image of a whale shark and boat, which the judging panel said best summed up one of the region's major tourism highlights.
Second overall in the competition was 14-year-old Hayden Mumby. His impressive image of an osprey in flight near Bundegi Beach also won the kids category and was second in the wildlife category.
More than 400 entries were received for this year's competition, which called for photographs taken within the region stretching from the North West Cape down to Red Bluff near Gnaraloo.
With humpback swim tours beginning along the Coral Coast this year, images of the whales featured strongly, such as Aimee Jan's picture of a humpback frolicking near Vlamingh Head Lighthouse, which was placed third overall. Jackie Brown's photo of an up-close whale-watching encounter in the Exmouth Gulf won the unique experiences category, while Jacob Hill's aerial shot of a humpback swim tour group was second in the same category.
Aimee Jan also placed third in the unique experiences category, with a shot of a snorkeller swimming with a manta ray.
Although the region is famed for its underwater experiences, Exmouth Visitor Centre general manager Kristy Bryan-Smith said there were also many terrestrial attractions.
Among these was Henry Schikora's picture of Shothole Canyon, which won the scenic category. Aimar Raat was second for an image of the wreck of SS Mildura and Dylan Cotton third for his photo of sunset over Vlamingh Head.

Paul Bester won the wildlife category for his image of a nesting green turtle, while Hayden Mumby was second for his osprey image and Violeta Jahnel Brosig was third with a shot of a whale shark.
Runners up to Hayden Mumby in the Kids category were Callum Irwin with an underwater image of the reef, while Julia Langlois was third with her photo of a euro joey.
At top: Overall winner – Violeta Jahnel Brosig; Ningaloo Reef whaleshark and whaleshark swim tour boat.
Categories