What goes around comes around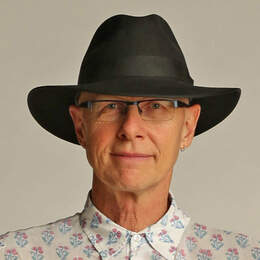 STEPHEN SCOURFIELD hunts down Harbour City gems
Don't ask Sydneysiders about the tram that runs up George Street from Circular Quay to the Queen Victoria Building and beyond.
They'll exclaim at the cost (nearly $3 billion-with-a-b) and tell you it takes almost as precisely twice as long to get anywhere than the bus did.
They'll grab their phone and show you a video of a jogger easily outrunning it.
"It's only good for tourists!" one local tells me with indignation — clearly not quite putting that comment together with the fact that I'm a tourist, so it's good for me.
In fairness, many Sydneysiders are bruised by the inconvenience of the four years of construction of the CBD's light rail, which opened in December.
But... for us tourists... it is a leisurely way of moving up through the city, and has taken buses off what was a congested George Street.
At 7am to 7pm peak times, the trams between Circular Quay and Central run every four to eight minutes; and every eight to 12 minutes between Central and Randwick.
The L3 Kingsford Line is scheduled to open in March, adding services between Moore Park and Kingsford at Nine Ways.
transportnsw.info to plan your trip.
A network of trams served the inner suburbs of Sydney as far back as 1879. In its heyday, this was, indeed, the second biggest tram network in the Commonwealth, after London.
It is recorded that there was a network of 290km tramways in 1923, but the system was closed in the early 1960s.
This is an edited version of the original, full-length story, which you can read here.
A message from Travel Editor Stephen Scourfield...
Thanks for reading us – we value your continuing interest and our connection with you.
But as our readers increasingly move to digital, we have to keep up with them.
As I'm sure you'll appreciate, there are costs involved in doing what we do for you.
To support Travel, reading the full story now requires a digital subscription (it's $1 a day for full access to thewest.com.au, for all your devices).
If you have the newspaper home delivered, you may already have complimentary premium access to thewest.com.au and our digital editions.
And we have other packages, including $9 a week for the weekend papers and everyday digital.
Stephen Scourfield