What to know before you go: Travel tips for Santiago, Chile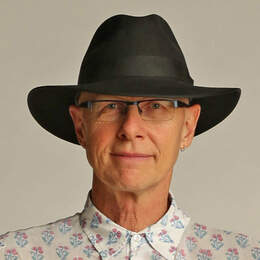 Heading to South America via Santiago? Here are some potential pitfalls to avoid. 
Santiago is a gateway into South America — the landing point for flights from Australia's east coast.
And, indeed, on a code share flight first with Qantas and then LATAM, the South American airline, I have flown through Sydney and on to Santiago, catnapping in a 787, pretty much missing two nights' sleep, and ending up in Chile's biggest city on a sunny but cool afternoon, feeling two days ahead but actually ending up 11 hours behind.
I think there are two good options for areas to stay in Santiago.
Providencia is good for restaurants and nightlife, with its funicular up San Cristobal Hill which overlooks the city, the National Zoo, the Sculpture Park by the Mapocho River and plenty of street art.
But I'm heading to neighbouring Metropolitana — "Downtown Santiago". It is pretty much a walkable centre of everything, near the centre of Santiago and the Barrio Bellavista, in the more cosmopolitan areas of Santiago. And my inexpensive home is the Hotel Loreto — small, local, extremely well run and with staff who speak good English and are very helpful, all for $143 a night.
Immigration tax wrangling
Arriving in Chile, even to "overnight" before flying on into South America, means paying a $US117 reciprocity fee at Santiago International Airport, before going through immigration. It is clearly signed, with an Australian flag.
It can be paid by credit card, EFTPOS or in US dollars. There are Australian MPs who might disagree but this is when having more than one passport is useful — and I enter without paying a fee on my European passport. The fee only covers the 90-day visa on arrival, not the life of the passport, as some suggest. It's a cost to consider as often there aren't smooth connections (for example to Lima in Peru or Panama) and travellers often have to leave the airport to overnight, or even for very long connections.
Airport taxi wrangling
The Hotel Loreto is 15km from Santiago's international airport, which is full of "taxi hawkers" waiting to greet arrivals.
Its sometimes difficult to get Chilean pesos and I recommend the best way to get around all day here is to draw cash from one of the many ATMs.
And so, visitors might arrive tired, confused and cashless and can easy fall in to being "helped" by someone purporting to be paid by the airport just to offer information, shown to an ATM and then find themselves in a shuttle bus and overcharged.
A taxi to the popular hotel areas should be between 15,000 and 30,000 pesos — popular areas to stay in the city are about 20,000 pesos. Book transfers to your hotel or pay for a taxi at a set rate inside the airport in the Customs hall.
Hotel tax wrangling
I booked Hotel Loreto for $143 a night, including taxes.
Look out for the upfront booking price and final price in Chile. Hotels often add 19 per cent "IVA tax" in the small print, even though this tax is legislated for Chilean citizens and foreigners staying more than 59 days. When you pay the hotel, ask whether IVA tax is included in the price, and ask for it discounted from the price if you are paying with foreign currency or a foreign credit card.
Categories