Arrivals & Departures

What to pack for a skiing trip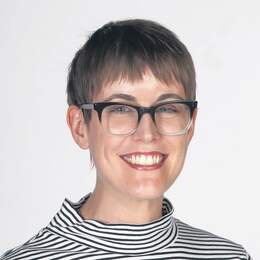 Heading off to take advantage of Australia's ski and snow sports season, or going further afield in search of wintery fun? We have some advice for what to pack for your adventure.
Decide whether you're bringing your own gear such as skis, boots and snowboards, or whether you're happy to rent. If you are bringing your own and are flying to your ski destination, check your airline's sporting goods allowance. Note that helmets are mandatory for children at some resorts.
In terms of outerwear, you'll want waterproof ski pants and a jacket — if you're a first-time or beginner skier, it's worth borrowing these from friends rather than making the investment straight away. Alternatively, you can hire them at many resorts.
Wear layers of thin clothing underneath your pants and jacket so you can take things off if you get too warm. Choose thermals in a fabric that will wick moisture away from your skin, and take at least two sets as you'll get sweaty and will want to wash them. A fleece is also a good idea — it will come in handy off the slopes. If you're going somewhere very cold, you may need a face protector, hooded top and additional layers.
Take at least two pairs of thick socks to wear under your boots — one to wear while the other pair is drying. Sore feet are one of the most common complaints among beginner skiers, so specialised ski socks with strategically placed padding are best.
Gloves should be waterproof with a good grip. If you're headed somewhere very cold or get chilly fingers, glove liners can help. A scarf or tube-style neck-warmer will provide additional warmth. And look for a beanie, warm headband or hat that will cover your ears.
Poor-quality or scratched goggles can spoil your fun, so it's worth buying your own even if you're a first-timer. Take sunglasses for fine, sunny conditions.
Apres ski is part of the fun, so bring appropriate clothing for off the slopes, particularly if you'll head out to restaurants and bars. For footwear, boots with decent grip are a good idea.
Heading down the slopes with a bulky DSLR camera around your neck is risky, so opt for a compact point-and-shoot or a mirrorless camera which can neatly slip down the front of your suit, or get a GoPro or similar — adventure sports are their raison d'etre.
Don't forget sunscreen and a lip balm with a high SPF, as the light reflecting off the snow can be harsh.
Categories