Arrivals & Departures

What to pack for an African safari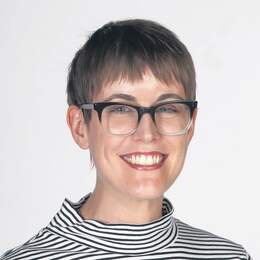 Heading off on an adventure in search of African wildlife? Our packing tips will ensure you don't leave any essentials at home. 
If you're flying between safari camps on small planes you may be subject to strict weight restrictions of as little as 10-15kg. In this case, a soft duffel bag is better than a heavier wheeled case. Most safari camps offer a laundry service, so you'll be able to wash clothes on the go.

When it comes to clothing, colour is important: khaki, beige and other muted tones will help you blend in on game drives and walks; avoid bright colours including white as they'll make you stand out. Blue and black attract biting tsetse flies.
Safari camps tend to be casual and loose cotton clothing will help you to stay cool while keeping the sun off. Sunglasses and a hat are essential — look for a hat with a chin strap that will stay on in open-topped safari vehicles.
If, like the majority of travellers, you've timed your safari for the dry season — winter — bring a warm jumper or jacket as mornings can be chilly.
For game walks and drives, bring comfortable sneakers or hiking boots and plenty of thick socks.
It might sound odd but a sports bra is a good idea for female travellers — game drives can be very bumpy.
For evenings, long sleeves and pants will help you avoid mosquito bites. Don't forget mosquito repellent, particularly if you're visiting a malarial area, but note DEET-based insect repellents can reduce the effectiveness of sunscreen — don't forget to reapply regularly during daylight hours.
Good-quality binoculars are an absolute essential for spotting game. Similarly, if you're taking photographs, you'll want a long lens for your camera — a 400mm lens with a 1.4x converter (to give 560mm) would be ideal but a Tamron 28-300mm lens with your DSLR is a good option. For a more affordable alternative, try a Canon SX60 HS, which has a 60x optical zoom.
Safaris can get dusty, particularly during the dry season. Bring a dry bag to keep dust out of your camera and a light, pale-coloured scarf to wrap around your mouth if drives get dusty. Some contact lens wearers may find glasses more comfortable in dusty conditions and a stash of antihistamines may come in handy for hay fever sufferers.
Categories