What you need to know about travel insurance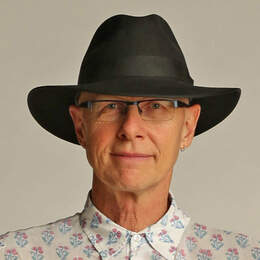 Cancellations, pre-existing illnesses and age limits can all affect your travel policy, so check the details.

The scenario is not uncommon. An elderly aunt has been unwell and a relapse may mean cancelling a holiday, so the family can go and help. For travellers in their 60s, it may be parents in their late 80s. Or it may simply be a friend with a bad diagnosis who needs urgent support.
Which cancellations might insurance policies cover?
In other countries, there are "cancel for any reason" policies. Not in Australia. There just aren't really any policies where you can cancel for any reason.
When it comes to cancelling your holiday due to relatives with pre-existing illnesses, many factors come into play, says Natalie Ball, director of Comparetravelinsurance.com.au.
Who is considered a relative?
Natalie says travellers first have to understand that they can't cancel a trip because "anybody" they know suddenly becomes sick or injured. "It has to be a relative that is close to you."
Typically a "close relative" will include people such as you or a member of your travelling party, spouse, de facto partner, parent, parent-in-law, daughter, son, daughter-in-law, son-in-law, brother, sister, brother-in-law, sister-in-law, grandchild, grandparent, step-parent, stepson, stepdaughter, fiance, fiancee or guardian.
Natalie says it's unlikely travellers would be covered to cancel a trip for sick or injured relations such as aunties, uncles, cousins or close friends.
Where they live matters
Relatives who live outside Australia or New Zealand are typically not covered either, says Natalie.
"Most insurers state that they will only pay claims concerning 'relatives' who reside in Australia or New Zealand. If you have a family member that lives in a different country to you, chances are you wouldn't be covered for cancelling."
Pre-existing illness
"If you were already aware of a relative's illness when you booked your travel insurance, it's doubtful that you'd be covered should they take a turn for the worse," advises Natalie.
"Exclusions surrounding pre-existing illnesses are a common part of travel insurance that often catch travellers out. Holidaymakers should be aware that a pre-existing medical condition is usually defined as any medical or physical condition, defect, disease or illness of which you were aware and for which treatment, medication or advice have been received or prescribed prior to your trip.
"However, in most cases such as with insurance companies such as 1Cover, Simply Travel Insurance and Zoom, if your relative is hospitalised or dies in Australia or New Zealand and you were not aware of the condition or likelihood of such hospitalisation or death, you would have provision to claim."
Natalie advises: "When planning a holiday and forking out thousands of dollars in travel expenses, our advice would be to speak with your family members on contingency plans should things take a turn for the worse.
"If you are worried about a sick relative, it would be wise to consider whether it's an appropriate time to go away on your trip.
"And remember that cover limitations apply to the main traveller, travelling companions and to their relatives."
Age limits apply
What's more, age restrictions concerning family members also apply. For example, insurers such as 1Cover, Columbus Direct, Virgin Money and Zoom will not cover for any benefits for relatives who are 85 years or older.
"This means even if a relative has an unforeseen accident or illness, not relating to a pre-existing illness, travellers would not be covered for any events involving those who are older than the specified age limit," Natalie says.
It pays to do your research, as there are insurers in the market who do not impose age restrictions — you just have to do a bit of digging to find them. Insurers such as Budget Direct, Medibank or Southern Cross do not have age exclusions when it comes to sudden illness, injury or even death of a relative.
Always read the Product Disclosure Statement
Like any type of contract, there are terms and conditions that you need to be aware of.
Natalie concludes: "While we strongly recommend obtaining travel insurance no matter where you're headed to, you should always read your insurers' Product Disclosure Statement, or give them a call to understand any exclusions that may apply."
Top image courtesy Kenzo Tribouillard AFP.