Arrivals & Departures

Wheatbelt public art mural trail headed for Katanning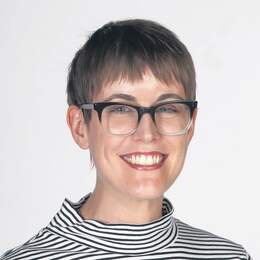 It's brought spectacular large-scale murals to grain silos in Northam, Ravensthorpe and Merredin. And the next stop for FORM's PUBLIC Silo Trail is Katanning.
Electrical transformer boxes and walls in Katanning's town centre will be transformed with murals by WA artists as part of the latest iteration of FORM's Public Silo Trail, which aims to bring world-class street art to the regions and enhance cultural tourism.
From November 2-7, street artists Brenton See, Chris Nixon, Darren Hutchens and Mel McVee will create murals throughout the town.
They'll be joined by visiting Tunisian calligrapher and light artist Karim Jabbari, whose exhibition The Core, which is inspired by the Great Southern, will be on show from November 2-18 at Katanning Public Art Gallery.
The art gallery will also be the backdrop for a light painting performance that Jabbari will stage on the evening of November 2.
The iniaitive began with murals on Northam's grain silos by international artists HENSE and Phlegm, while last year Fremantle's Amok Island completed a large-scale work at Ravensthorpe.
Most recently, WA street artist Kyle Hughes-Odgers created at 35m-high grain silo mural at Merredin for the PUBLIC Silo Trail.
At top: The Core by Karim Jabbari, Albany, 2016. Picture: Bewley Shaylor and Chad Peacock, courtesy of FORM.