When holiday snaps take the plunge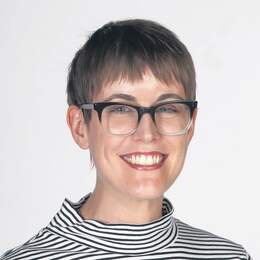 It doesn't have to be a disaster if your smartphone goes for a dip.
It's a nightmare scenario for any tech-savvy traveller: in one clumsy moment, all of your holiday photos go quite literally down the toilet as you accidentally drop your smartphone in the loo.
That's exactly what happened to 18-year-old Shonny Quaid, from Brisbane, who recently got snap happy while on her first big overseas trip to Europe with her sister Isabella.
Two weeks in, she'd taken more than 3000 photos. And then, on the final evening of the holiday, disaster struck while the pair were getting ready for a night out in Florence. Shonny dropped her phone into the toilet — the moment happening "almost as if it was in slow motion", she says.
Aside from drawing attention to the perils of using your phone in the bathroom, the incident highlights the benefits of having good travel insurance.
"When we returned to Brisbane, I went straight to the Apple store, where they said there was no way they could fix the phone and to retrieve the photos I would have to go to a data recovery specialist who charged $750," Shonny says.
"I just couldn't justify that kind of money."
A friend suggested she contact her travel insurer, Cover-More, to see if the repairs would be covered. They were, and all her photos were recovered.
"It was the smoothest process ever," Shonny says.
Given the ubiquity of smartphones, Cover-More says such claims are not uncommon — the company receives close to 3000 claims a year relating to mobile phones.
"Our most common phone- related claims involve people damaging or losing their phone in some shape or form and our policies cover these two things very differently," explains Glenn Broadhurst from Cover-More.
"For damaged phones, customers are required to have their phone repaired and then they can claim the repairs cost. We don't recommend that they go out and purchase a brand- new phone as they usually won't be covered.
"Generally if someone is making a claim for a lost or stolen phone, we would require a receipt for proof of ownership and to indicate when the phone was purchased. We then go through a process depending on the policy and the amount a claimant is covered for."
When making a claim for a lost or stolen phone, Mr Broadhurst says it's important to remember your phone is likely to have depreciated since it was bought — so a phone that cost $800 may be worth half that only a couple of years later.
The excess and any maximum benefit limits that apply to your policy will also have an effect — more reasons to always carefully read the product disclosure statement when shopping for travel insurance to make sure you know what you're buying.
Top image: Cover-More customer Shonny Quaid and friends in Austria.