Our World

Where to travel in 2017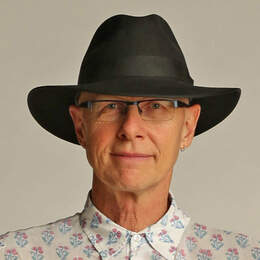 Want to know where to go (and where to avoid) this year? Our Travel Editor picks his top travel trends and emerging destinations.
First Thing's First
Between the Brexit and Trump politics, Paris and Brussels terrorism, friction in the South China Sea, dengue in Bali and WA turning its biggest boom into its biggest debt, well, the world looks a rather complicated place, doesn't it.

No wonder we need a break.
So, how do we navigate the various landmines of the modern world and find happy holidays in 2017?
Well, this is the travel world in 2017 as I see it ...
Three Big Cs
Cruising
The question here is not where but what. We can expect more growth in every aspect of cruising and among the new ocean ships are Majestic Princess, Viking Sky and Viking Sun, NCL's Norwegian Joy, Silversea's Silver Muse, MSC Meraviglia and Seaside and Lindblad's Quest. So, in 2017, basically we won't see anything "new", just more, more, more — more ships, more ports and itineraries, and more deals.
Canada
Canadians are celebrating their 150th birthday of confederation — and when there's a big celebration aboot, there are generally good vibes in the air. While incentives are a bit thin on the ground, there's a special deal from Rocky Mountaineer train to mark the occasion and Parks Canada is offering a free pass to its national parks and historic sites. Look out for more.
Cycle Touring
From Europe to South East Asia and, well, just about everywhere in between, the number of cycle holidays on offer has really increased — and there will be more, from "ducks in a row" tours to self-guided packages with equipment, accommodation and an itinerary to follow.
Other Americas
Caribbean and Bermuda
Flying through the Middle East opens up more of the east coast of the US for us — for example, direct from Dubai to Orlando, and from there it's a two-hour hop on to the Caribbean. There's good cruising and Bermuda's hosting the America's Cup in June. It has a nice climate, slightly British feel and island flavours and flair.
Dominica
Down off the top of South America and south east of Cuba, look out for Dominica on cruise itineraries (Princess, P&O, Royal Caribbean, NCL and more).
A sovereign island country between Guadeloupe and Martinique, it has mountains, rainforests, freshwater lakes, hot springs, waterfalls and dive spots and a bit of residual French flavour. It's still nicely under-developed — the first big international chain resort is due to open next year.
Colombia
A mark of the shift in Colombia is the Pope's planned visit this year — the first by a Pope in three decades. It's a confidence more widely shared now, as the country finds stability. In November, a rewritten peace agreement was signed between the Revolutionary Armed Forces of Colombia (Farc) rebels and the government. Colombia's commitment to tourism shines through. Colombia will likely be one of the world's top 10 fastest-growing tourist destinations this year. From Amazonian rainforest to historic and culturally rich cities of Bogota and Medellin, it is diverse and engaging.
Middle Ground
Is Dubai feeling a bit done — just too much of an overworked theme park? There are deeper echoes and flavours in the Middle East.
Oman
There's the still, hazy Middle East morning, the call to prayer, the aromatic, spicy scents of the markets. But Oman is a moderate and stable Islamic country (seven women were recently elected in municipal council elections), and just a short flight from Dubai or Abu Dhabi. The alluring coastal city of Muscat and inland oasis of Nizwa make a good combination.
Iran
I visited last year, and would happily go back — but we will also be carefully watching its relationship with the US. The great travel moments there are in Yazd, Persepolis, Fallujah, Tehran, and a pink mosque with Christian churches depicted inside in Shiraz.
Cold Comfort
Iceland
The trick with Iceland is to book a quick "getaway" package from London once in the UK. For example, Iceland Air, which flies direct from Birmingham, London, Manchester, Aberdeen and Glasgow, has flights and three nights from about $470. The rewards are novel Reykjavik, big landscapes and the Northern Lights from late August to end of March.
Finland
Well, we featured it on our Christmas cover, and Finland is set for a good 2017. After being fought over by Russia and Sweden for nearly 800 years, Finland won independence in 1917, and they will surely celebrate their centenary with, well, enthusiasm. From culinary experiences to the establishment of the new 11,000ha Hossa national park and hosting the World Figure Skating Championships, there's plenty planned. Travellers are looking for "new", safe and interesting destinations — and Finland fits the bill.
Greenland
I've also recently visited and been writing about Greenland, and now we see it increasingly popping up on mainstream cruising line itineraries, from Princess to Silversea, let alone good cruise exploration companies like Adventure Canada, and tour companies like Abercrombie and Kent. The same size as WA, but with a population of 56,000 people, its isolated communities have brightly painted houses, its coast is dotted with icebergs ... and there are polar bears. Yay!
Nicey Spicey
Ladakh, India
Regular readers will know we love being in India — but in 2017 the place on the radar is particularly the Himalayan kingdom of Ladakh, a region in the Indian state of Jammu and Kashmir. From the Kunlun mountain range to the main Great Himalayas, Ladakh is the home of people of Indo-Aryan and Tibetan descent. Importantly, my advice would be to fly directly into Ladakh, and thus avoid travelling through Jammu and Kashmir. Look for Shakti Ladakh, with its renovated village houses and great food. There's trekking, cycling, rafting past remote Himalayan villages and monasteries, and good guides.
Nepal
When there are natural disasters, travellers understandably swing their attention, and dollars, elsewhere. We'll all remember the 2015 earthquakes in Nepal, and while last year still felt too early to suggest going back, 2017 will be the year to visit. In 2004, 385,000 visited the Himalayan nation, and that rose to 790,000 in 2014. Tourism all but stopped after the earthquakes, but there are reports of good "forward bookings" for this year, particularly for the Annapurna and Everest regions. Infrastructure, hotels and transport are all operating normally, and the wonderful people of Nepal are eager to welcome us back.
Giant Steppes
Uzbekistan
Ah, the road to Samarkand. The carpets of Bukhara. Uzbekistan is a treat. A secular Islamic country, Uzbeks appreciate education, art and culture. Getting around is easy, there's good accommodation, good English-speaking guides, and itineraries following a tried and proven modern route along the old spice road, from Tashkent to Samarkand, Bukhara and the old city of Khiva over, probably, eight days. One must also point out that Uzbekistan remains stable under new president Shavkat Mirziyoyev, recently elected for a five-year term after the death of veteran dictator Islam Karimov, who had been president for 25 years — remarkable, considering it is a secular Islamic country that shares borders with Afghanistan, Turkmenistan, Kazakhstan, Tajikistan and Kyrgyzstan and maintains its relationship with former ruler Russia.
Mongolia
A brand new airport opens in Ulaanbaatar this year — certainly a symbol of Mongolia being a country modernising. But while there's also a new 290-room Shangri-La hotel and the capital has an increasing number of big, new buildings, traditions remain alive and well. Yes, you can go glamping in a yurt. Yes, you're welcome at the Naadaam Festival in July, with its horse racing, wrestling and archery, and feel its roots in the old nomad wedding gatherings and the hunting extravaganzas of the Mongol Army.
Aces in Asia
Myanmar
It's not too late! After nearly 50 years under a junta as the old Burma, Myanmar continues to open up to the world. As we have consistently reported over the last couple of years, new hotels have been and are being built, and international hotel groups are moving in. But the change does feel slow and rather faltering — and Myanmar today still has the feel of "the old Asia". River cruising on the Irrawaddy (Mandalay, Bagan, then finish in Yangon) is a good start.
Japan by train
Travel by train in Japan continues to get easier and slicker — it's a great way to put a holiday together, particularly based on a Japan Rail Pass of seven ($339) or 14 ($541) days. Link up Tokyo, Kyoto and Osaka, and remember Hokkaido in the north — great powder snow in winter, and alpine landscapes just begging for walking and mountain biking in summer.
Con Dao Islands, Vietnam
About 50km off the south east coast of Vietnam, the archipelago of Con Dao Islands has been changing, in a good way. There are eclectic cafe bars in historic Con Son town, and the "super spoil yourself" Six Senses resort. But it's all nicely done, and there are flights from Ho Chi Minh City, for us, via KL and Singapore.
Trang Islands, Thailand
If Thailand feels a bit done, and sometimes a bit dodgy, sneak into the Trang Islands. They have the same sand and palm tree characteristics as their Andaman Coast neighbours Ko Phi Phi and Ko Lanta, but fewer visitors. Ko Kradan is a big beach destination but the real pearl for a retreat is Ko Ngai and its little, low-key beachfront resorts.
Indonesia & Philippines
I also have to mention that my confidence in both Indonesia and the Philippines remains shaky. I'll be monitoring the Indonesian trial of Jakarta governor Ahok, and the outpourings of loose cannon Filipino president Rodrigo Duterte.
Singapore
Were I to choose one event of the year, it would be the Singapore F1 Grand Prix weekend from September 15 to 17. They know how to run a show.
Africa-Plus
Madagascar
Wait for late afternoon, and look slightly north of west as the sun begins its arc to the horizon. Just under there, a mere 6900km away, is Antananarivo, the capital of Madagascar. For us, Madagascar is regional, accessible (through Mauritius or Johannesburg) and fascinating. Adrift and isolated in the blue of the Indian Ocean, it has microclimates which take you from sopping rainforest to a plateau like our Bungle Bungles, all in a day. And there are lemurs! Infrastructure and touring is now developed enough for Madagascar to be firmly in our sights.
About Africa
Let's start at the beginning — Africa is a continent not a country, so the old "trouble in Africa, better not go there" doesn't apply. I'm not going to west Africa or north Africa (even Morocco) in 2017, but the African Union will tell you there are 54 sovereign states across its continent (nearly twice as many countries as in the European Union), so there's plenty still to chose from.
Namibia
The trick with Africa is to pick your spot, and I have confidence in the belt across the continent's waist. From the Chobe River to the Namib Desert and the flamingoes of and game of Etosha National Park, Namibia has landscape and wildlife, but it also has bushman culture alive and well in villages. There's a welcome for tourists. For those who want to visit more than one country, it can be safely and confidently combined with Botswana and Zambia.
Ethiopia
Regulars will have read much from me about Ethiopia. I see now that Lonely Planet has named it as one of the best countries to visit in 2017. Any travel warnings for Ethiopia tend to be about border regions and domestic issues, particularly concerning the status of Amhara people. But for us visiting Addis Ababa, Lake Tana (the source of the Blue Nile), historic Gondar and the Axum, at the heart of the Christian history of Ethiopia, I have faith. In the "original country" where humans first developed and which they first walked out of there's, well, rather more sophisticated transport now. The jolly good Ethiopian Airlines is starting 26 new air links across Ethiopia, which will greatly improve the travel experience.
UK Eire
Brexit
The value of the British pound plummeted after the Brexit vote, and has stayed way down. So, it's still a good time to top up that travel money card with sterling. There is a slight shift in the conversation — I hear analysts starting to whisper that the pound is undervalued and starting to predict a slight recovery. But, with Prime Minister May saying that Article 50 of the Lisbon Treaty will be triggered before the end of March, and with the need to step up the plan for the Euro exit, the pound is likely to be good value for us through 2017.
Regional UK
Airlines continue to increase their services and capacities into regional England, connecting us, for example, through the Middle East to Birmingham, Manchester and Newcastle, in Scotland to Edinburgh and Glasgow and in Northern Ireland to Belfast. It's a good time to buy pounds and get touring (the driving's easy), staying in B&Bs and then ending up in London — multi-city fares are easy to book.
Irish Ayes
Two things have come together to create a moment of real touring interest in Ireland. The 2500km Wild Atlantic Way is a good drive touring route along the west coast between Donegal and Cork, through Galway and Limerick. It's nicely explained, with good itineraries and plenty of information. And then, in August, the Belmond Grand Hibernian train started its six-night, 2217km Grand Tour of Ireland — the first luxury sleeper train to travel throughout the island of Ireland. And we can fly easily to Dublin.
Euro Woes
We can't go too much further without discussing security. France, Brussels, the TGV.
While, of course, we will still stop for a couple of nights in Paris on the way to joining a river cruise, or use trains in France, when it comes to the "destinations" of France, I'll also be particularly looking towards slightly less conspicuous combinations, like Brittany and Nantes, and the south of France and Monaco.
A lot of what we see today has to do with historic relationships, and Italy's have a quite different complexion to France's. Italy remains the fifth most visited country in the world (by international visitor arrival numbers) and, weighing up all factors, I think tops my list for Europe this year. And where in particular? Well, despite my soft spot for Genoa, Milan, Bologna, Siena, it's interesting to arrive in Rome and head south to Naples and the small villages, and taste the wonderful produce of southern Italy, Mezzogiorno. Magnifico.
Euro Goes
Sicily
From romantic couples on a "big anniversary" holiday to walkers touring on foot, West Australian travellers have been flirting with Sicily. It still feels "off the beaten track" in Europe — something like the old Med, with local seafood, simple restaurants and low-key accommodation.
Montenegro
Boka Bay (pictured at top) is a real treasure, and starting to be noticed. Some call it Europe's most southerly fjord, but the big Harbour of Kotor is, in fact, a drowned river. Surrounded by mountains and protected from the ocean, mimosa, pomegranate and herbs flourish and the landscape is naturally divided into four areas, Kotor, Tivat, Risan and Herceg Novi. Sssh — don't tell anyone.
Croatia
While the coast of Croatia has become increasingly popular, from Split to the party island of Hvar, there was a big vote to decide the Best European Destination 2016, and the winner was (rips envelope open) … Zadar. Where? Now, I haven't tested their methodology, but Zadar is certainly a city to have on your radar, mixing the traditional and contemporary. This is a quiet, safe little enclave, with whiffs of Roman history, local produce, affordable restaurants, a waterfront to stroll and, as Alfred Hitchcock put it, "the most beautiful sunset in the world". (But then, he hadn't been to Exmouth.)
Euro Alsos
Vienna
Vienna was the heart of the Austro-Hungarian empire — more than 50 million people in a domain stretching from Innsbruck in the west almost to the Black Sea in the east. In the second half of the 19th century subjects from all over that empire poured in ... Italians, Slovaks, Polish, Slovenians, Moravians, Germans and Czech people. Vienna was a mix of classes and nationalities, faiths and philosophies, and all that stands it in good stead in the complicated and fragmenting Europe of today. Think music, wonderful concerts and a croissant and Viennese coffee for breakfast at a Ringstrasse cafe.
Prague
Prague, the so-called city of a hundred spires, has long been considered one of the world's most beautiful cities (since the Middle Ages, really).
The Historic Centre of Prague covers more than 850ha — the biggest historic city centre in the world on the UNESCO World Heritage List. It's wonderful exploring on foot, from the laneways of the Jewish Quarter to the old town hall.
Porto
Perched on the north-west coast of Portugal, Porto is a safe little city. Pretty with its bridges, narrow cobbled streets, merchants' houses, cafes and medieval Ribeira (or riverside) district, there's a real mix of historical architecture and contemporary street art.
Aussie Heroes
Supersized Sydney
Never forget the old faithfuls in blockbuster Sydney ... Sydney Harbour Bridge walk, lunch at Darling Harbour, Opera House tour, harbour dinner cruise, swim at Manly and overnight in the Blue Mountains. Now, there's a full and good week.
South Oztrailya
There was just a sale of flights to Adelaide for $89 each way, and there's sure to be more stimulation for tourism from Perth over to South Australia this year.
I've just really enjoyed a visit there — it has the sense of being, well, a "new Melbourne", with good restaurants and cafes tucked around the city, restored vintage houses juxtaposed next to the new, and the food and wine of the Barossa Valley on the doorstep, and just a hop from Cape Jervis to Penneshaw on the SeaLink Kangaroo Island ferry.
Local Heroes
There are changes afoot in WA in 2017.
Kalbarri
Twin skywalks, 100m apart and projecting 20m and 12m are being built over the gorge rim above the Murchison River in Kalbarri National Park. Visitors will be on a newly sealed Loop/Z Bend Road and there will be a kiosk, walking trails, interpretative signage, shade shelters and toilets.
Cervantes and Jurien Bay
A cycle trail is under construction between Cervantes and Jurien Bay — of a standard to eventually host cycling, running, duathlon and triathlon events. RAC Cervantes Holiday Park reopened in December with new two and three-bedroom poolside villas and $10 million is being invested in the redevelopment of the Southern Harbour Precinct, with a site for new tourism accommodation in Jurien Bay, all just 200km north of the centre of Perth.
Pilbara
A couple of years ago, you were hard pressed to find a bed in the Pilbara, and even harder pressed to afford it, if you did come up with one. Times have changed. With the resources boom off the boil, there's room for us tourists again. From the gorges of Karijini National Park to fishing on the coast and the petroglyphs of the Burrup Peninsula, there are drive adventures to be had.
Where Not
So, those are some of the thoughts for 2017 — but, as travellers, where are we not going?
Well, we're not going to West Africa, North Africa or Turkey, and we're going to continue being careful in Bali, too, for both health and security reasons.
We're going to pay attention to advice on the Department of Foreign Affairs and Trade's Smart Traveller website (smartraveller.gov.au), but also follow these pages and the sevenwesttravelclub.com.au, where other perspectives are added to travel advice (for example, the travel warnings for some African countries are so often to do with borders, which good touring companies stay well away from).
And from all of that, we'll have a rewarding, engaging, interesting, exciting, fulfilling and very happy new travel year.
Categories