Why a winter break in Margaret River's a tasty surprise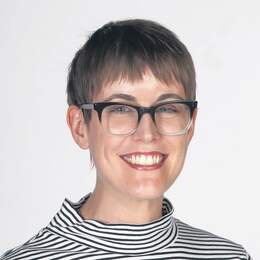 There's much to savour in WA's South West during the cooler months, from intriguing new events to wine-related celebrations and more.
I'm about 30km north of Margaret River when I start to notice the vineyards: neat row after neat row of leaves in autumnal shades of yellow and orange under sunny almost-winter skies. Most of us would say there's not much more quintessentially "down south" that this.
For me, it's a welcome reminder of just how lovely it can be in the South West outside the popular summer months — and indeed one of the first things I do after returning from my three-day stay in the area is to book a return holiday in August with friends. But, as the region celebrates 50 years of Margaret River wine, the sight of these vines also begs the question of what this landscape might have looked like in the late 60s, when the first buds of its winemaking industry were appearing.
Grapes have been grown in this area since the early days of European settlement in the 1830s but Perth cardiologist Tom Cullity is widely credited with pioneering the modern Margaret River wine industry when he planted what The West Australian's Wine Editor Ray Jordan has called "the first commercial vineyard and winery in Margaret River" at Vasse Felix in 1967.
Certainly the region is much changed since those days, when this was still predominantly a farming area with a growing reputation for its world-class surf breaks. There are now more than 200 wine producers of various sizes, along with dozens of winery restaurants and wine tours. And that's before you get to the breweries, distilleries, artisan food producers and the like that have sprung up as Margaret River continues to evolve.
Given the competitiveness of this environment, local businesses must find their niche, as I learn at my first stop, at Voyager Estate.
Planted in the late 70s by viticulturist Peter Gherardi as Freycinet Estate, Voyager was bought by the late businessman Michael Wright (famously a teetotaller) in 1991. It's become a mainstay of the region and was the first Margaret River winery I visited as a teenager driving down south with my wine-loving dad — although, given my age at the time, it lingers in my memory more for its distinctive Cape Dutch-style architecture than its alcoholic output.
These days, the winery aims to stand out with its "wine first" philosophy, as Voyager Estate cellar door and direct sales manager Janine Carter tells me. In the degustation-only restaurant, for example, dishes are designed to match the wines, rather than choosing wines to suit the food. Under the direction of new head chef Santiago Fernandez — recently of Sault in Daylesford, Victoria — the restaurant offers four and six-course Discovery menus. I get a taste of the latter, which tells the story of the wines from vineyard to dining table. Each course — ranging from marron with tarragon and caviar to a theatrical lamb dish served with flasks of flavoured oils to be dispensed with pipettes — comes with an introduction from the personable wait staff and an illustrated postcard to take home as a souvenir.
The food is delicious, and it's an engaging, interactive experience — the kind that, Ms Carter says, the winery is keen to develop for a tourism market increasingly hungry for the chance to learn new things and partake in hands-on experiences. Other current offerings include estate tours with the chance to taste wine direct from the barrel and days providing an in-depth education in winemaking and tasting.
"Consumers want more information and a better understanding of what they're eating and drinking," Ms Carter says. The idea, she explains, is to take people "beyond the cellar door" for an experience that's less about standing at a counter doing tastings and more about learning about the wine and the region. "If you want to learn to cook a croissant, you go to Paris; if you're in Margaret River, you learn about wine."
To this end, Voyager is also part of Ultimate Winery Experiences Australia, an initiative backed by Tourism Australia to promote Australian wineries to local and international visitors. In WA, it also encompasses the likes of a walk on the Cape to Cape Track followed by a private tour, wine tasting and lunch at Vasse Felix, and an art, cooking and wine experience at Leeuwin Estate.
These kinds of hands-on activities are emerging throughout Margaret River as wineries and other businesses get creative to compete for visitors' attention and patronage. The upshot of this for those of us heading down south is there's likely to be something new and intriguing to try out, even if you've visited relatively recently.
Among them is the inaugural Cabin Fever, a winter food and drink festival to be held in the region from July 14-23. The diverse program showcases the joys of wintertime in the South West — roaring fires, comfort food, that sort of thing — through more than 25 events that run the gamut from a Guy Grossi dinner at Voyager to a long-table lunch showcasing pinot noir and truffles at Howard Park Winery and a winter feast prepared over an open fire to a soundtrack of live music at Aramia estate, the latter billed as "the bush block party of the year".
There's a playful element to many of them, such as the "cheese platter PhD" event at the Yallingup Cheese Company and the Backyard Brewing Tournament at the Brewhouse Margaret River. Then there's the 1920s-style Secret Speakeasy accessible only by password through a hidden entrance at the Margaret River Distilling Company, a sibling to Albany's Great Southern Distilling Company, which produces the acclaimed Limeburners whisky. Throughout the year, the Margaret River distillery also runs a "Giniversary", where members of the public can be distillers for the day and create a bespoke gin to take home.
I get a little taste of the speak-easy in cocktail form — a salty dog, with gin, grapefruit, lime and a salted rim — but not before previewing some of the other special events taking place for Cabin Fever. The first is Aravina Estate's Blend Forage Feast, where chief winemaker Ryan Aggiss will begin the morning with a tour through the vineyard and a wine-blending session (the specifics of which will vary according to the day; he and I have a go at perfecting the new-release rosé). Visitors will then be joined by executive chef Ben Day to forage for wild herbs and catch marron in the estate's lake before cooking over an open fire and enjoying a five-course lunch with matched wines.
The second is a little quirkier: a wine and chocolate pairing masterclass at Margaret River Providore (which grew out of the Margaret River Chocolate Company and produces everything from plum, black pepper and lavender jam to lime and vanilla pancake mix and orecchiette fresh egg pasta). I'm sceptical, but as general manager Daniel Robe runs me through some of the chocolate and wine that'll be served, it all starts to make sense.
As Daniel says, it's all about making the chocolate taste good with the addition of the wine — and educating people about how soils and growing techniques can affect the taste of chocolate, just as terroir influences wine. Indeed when he serves me squares of dark chocolate from Tanzania, Ghana and Papua New Guinea, all with about 70 per cent cocoa solids, I'm surprised to find the flavour of each is quite distinct.
Unlike with wine tasting, we with start with the strongest flavours — dark chocolate with robust wines — before moving on to combinations such as muscat with milk chocolate (they taste like Christmas pudding) and a semillon sauvignon blanc with a sea salt caramel, which are incredibly good together.
The same day, I find myself at Wills Domain for lunch. It's the first day of winter but the clear, bright skies and the short sleeves of the other diners are proof that the cooler season is often only notional in this part of WA. The full-length windows are folded back to show off the magnificent vineyard panorama — one of the best in Margaret River, I'd say — and the chefs emerge from the open kitchen to serve each course of our tasting menu with matched wines, from cured kingfish with lilly pilly to a dessert of strawberry, guava, mangosteen and coconut dramatically wreathed in dry ice.
It's exciting to find surprises such as this in store in a place so many of us know so well, but at the end of the day it's the basics of this scene that sum up what coming to Margaret River is all about: a glass of wine, good food and a great view. Sometimes you need a reminder of how good that can be.
Disclaimer
Gemma Nisbet was a guest of Australia's South West tourism.
Categories