Arrivals & Departures

Why you should consider rail travel in the USA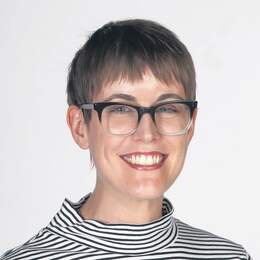 It seems more of us are choosing to explore by train when visiting the States – and it can make for a less stressful trip than flying.
Think of travelling around the US, and it's likely driving and internal flights are the forms of transport that first come to mind.
But if hiring a car sounds like too much hassle and expense – and the recent scandals around overbooking by American airlines make flying seem like not much fun – there is another option. Trains.
Indeed, Australian specialist Rail Plus says it's seen a significant increase in customers exploring the US by train, having recorded 36 per cent year-on-year growth in bookings by travellers from Australia and New Zealand to the US in 2016.
It says families and groups made up a large proportion of the bookings, with New York to Washington D.C. – a journey of nearly three hours – and New York to Boston, which takes four-and-a-half hours, being among the most popular routes for point-to-point ticket reservations. Both cost from around $70.
Other popular point-to-point tickets, according to Rail Plus, are Seattle to Vancouver (four hours; from $47), Los Angeles to the Grand Canyon (12 hours; from $159), Miami to Orlando to visit Universal Resort (more than seven hours; from $67), and LA to Anaheim for Disneyland (about 40 minutes; from $37).
Granted, train travel in the States is generally best suited to travellers with time on their hands, and the network isn't an extensive as in, say, Europe.
But Rail Plus commercial director Ingrid Kocijan says the benefits over air travel include less stress, more comfortable seats and a lack of set baggage limits, as well as the chance to see the landscape.
"Apart from not having to endure long queues or waiting time at check-in and baggage claim, and being able to go from city centre to city centre without additional transportation costs and journey time, travellers can also take comfort in knowing that there is absolutely no chance of seat overbooking on trains," she says.
She said point-to-point rail tickets were favoured by travellers spending more time in fewer destinations over shorter visits of about two weeks, while Amtrak passes remained popular among people visiting for longer for stays of up to 45 days.
Categories