Wild Russia is offering bear necessities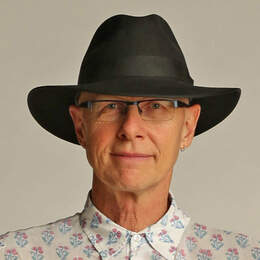 Kamchatka has become a place noticed by travellers. This is a less touristy way to see bears catching salmon.
We are east of Siberia, in far-east Russia. Kamchatka is a remote peninsula, hanging like a tonsil between the furthest edge of Eurasia and the Bering Sea.
It is part of the Russian left arm stretching up into the Arctic almost touching the fingertips of Alaska which is reaching in from the Americas.
And it is becoming a destination increasingly noticed for its volcanoes and geysers, and for the Kamchatka bears fishing for salmon in rivers running during its eight-week summer tourist season.
For much of the rest of the year, Kamchatka is lost in a long, cold winter.
Only 10,000 international visitors will come this year, along with 90,000 Russians, and among them is this group of 19 Travel Directors clients on their Kamchatka: Nature's Tour de Force tour.
It started with two days in Seoul, with the aim of visiting the Demilitarised Zone with North Korea, and continued for two full days in Vladivostok.
The travellers enjoyed visiting Primorsky Safari Park to see Siberian tigers, but it's really all about being in Kamchatka and there's talk of how "adventurous" this is, as we overnight in Petropavlovsk, Kamchatka's main town.
But the next day is rather luxurious, in a premium-economy, almost business-class, coach with comfortable reclining leather seats. I can stretch my legs straight to the seat in front. "The best bus in Petropavlovsk," says Tony Evans, who designed and is leading the tour.
There's a full, 530km day to Esso, on a mostly good gravel road with larch trees either side. "Esso" means "larch tree" in the language of the indigenous Even people.
Esso is an old-style town of 3000 people, but the Paramushir Tur hotel is rather themed by Russian techno music poolside and rooms filled with geothermal heat despite the hot spell we're in.
But the warm weather is a big help. A key highlight of the tour is to fly in an Mi-8 helicopter to Lake Dvukhyurtochnoye Camp for two nights, to walk in wellies to the confluence of two rivers and watch Kamchatka bears fishing for salmon. The fish return to Kamchatka from the ocean in spring and summer in their millions to spawn.
I get a better feel for this the next day, when we're rafting on a tributary of the Kamchatka River. We stop on a stony island and the guides peel local potatoes. They then clean and cut salmon and boil it with the potatoes and dill into a watery soup that will also become part of the theme of our days here.
In any sort of poor weather conditions, the Mi-8s pilots, despite being Russian ex-military, aren't allowed to fly, so tours have to be in Esso for long enough to provide a "window" to get out to the lake.
But the next day is again warm and clear and we are driven two hours north in the coach to a helipad and the orange Mi-8 flies out to the camp like a massive mosquito. This is an apt enough description as this summer has what we are told is an unusually high number of the little biters.
"Say hello to your new best friend," Tony had said when handing out head nets, and he was right.
The camp has a general meeting and dining room, and fresh, tasty food, featuring, naturally, plenty of fish. But excellent guide Alla Zaryshnyak introduces us to "what Kamchatkans dream of" — bread, thick local butter and salmon roe on top.
Some cabins have double rooms, in others guests bunk in together, and the camp runs on part-time generated power, with no fans.
Later that afternoon, we walk behind camp manager and gun master Sasha Koshubaro, who's guiding and guarding us against bears, to the rivers' confluence, to watch bears feeding on salmon. One cavorts around the river, splashing, rather inefficient and without any visible result.
Another is trying to perfect its "dive from the bank" technique. Another has success by standing in what, for a bear, is knee-deep water, watching intently and then launching at a salmon.
We will watch a mother with two small cubs, another with a pair a year old, and some more mature than that.
The salmon run so thick that in some places the water is a mottled orange.
We walk back against a backdrop of mountains. The tops of some are still dusted by snow.
While this Bystrinsky region is being described as "Kamchatka's Switzerland", this landscape isn't as dramatic, but it is much less visited, and that's part of the reason that those seeking rare tourism are coming. Coming to Kamchatka and Far East Russia buys bragging rights.
The next morning, we do the same walk to the same spot to watch bears fish. The day is spent at camp, where there's a hot pool. Guests can't wander off and explore because of the presence of the bears but Alla gives good talks on both the bears and the lifecycle and importance of salmon. In the late afternoon, again, there's a walk back to the same hand-hewn viewing platform, and the same the next morning.
Those into the bears can't get enough, and the previous afternoon a few had gone out fishing on the lake in inflatable boats, catching a salmon, a rainbow trout and 14 char, all of which were released.
And then the big orange mosquito is back, and we load into the Mi-8 for the flight back to the helipad and then the coach to Esso and back to the Paramushir Tur hotel.
The next day we visit the cultural village of Anavgay, where Even people show us through a wedding ceremony, feed us reindeer or salmon soup, and then perform traditional dance and song.
Big carved wooden panels dominate the reception lounge at Paramushir Tur, and Tony sought out the local craftsperson who made them.
We spend the evening at Marina Voronova's home and workshop, where dinner in containers has been delivered, and she shares her story, her work, and some of her beliefs. Indigenous sensitivities and the teachings of shamans are embedded in much of her craftwork.
This insight into local life continues the next day, after the day's coach trip back to Petropavlovsk, when we pull up outside the biodynamic smallholding of Valeri Malakhov. He shows meadowsweet, which is good as a tea for colds, tells how the Kurile tea plant is good for vitamins and as an antiseptic, and shares freshly caught crabs and his music.
A shaman visited and identified a spiritually valuable tree to which some of us tie ribbons and make wishes.
Through all of this, guide Alla is the conduit between cultures, the voice of the Russian speakers, and the interpreter of this unusual place.
She is a guide in every sense of the word and, by the time we return to her home town of Petropavlovsk, a friend sharing this unusual place.
And it is very much in that mood that we visit the Valley of the Geysers.
After a short drive from Petropavlovsk to the Vityaz Aero helicopter base, we board another Mi-8 to fly out to the Kronotsky Reserve, which has 26 volcanoes, eight of which are active, and a valley of 40 geysers.
The helicopter lands first near the Valley of the Geysers, so that we can be guided through on boardwalks.
It then flies on the Uzon Caldera, where we land and walk, contained within its rim, and then it lands again at Nalychevo Hot Spring, where there's lunch on an alpine meadow.
It's a memorable day in sunny weather — a mix of good fortune with the weather and Tony's careful attention to tour timing.
For the next day in Petropavlovsk is rainy. Alla shows us the Orthodox Holy Trinity Cathedral, walks us through Lenin Square and then we join a harbour boat cruise through Avacha Bay and out to Three Brothers Rocks, which rise from the ocean, with the occasional puffin flying low and fast like a black, orange-beaked wind-up toy.
After a lunch of fish caught two hours earlier, there's something even fresher as a crew member dives to 10m to bring up crabs from the bottom, to be boiled and eaten on the spot.
In Petropavlovsk, there's a pizza night, an "awards night" at a German-themed pub and, on a day when the weather closes in, Tony asks: "Can I take you to my Irish pub," though I manage to fit in some souvenir hunting, too.
But while we may have trinkets in cases as we head home, the biggest souvenirs are, of course, our memories.
For each they will be different, but seeing brown bears fish for salmon in the wilderness, and the Valley of the Geysers day will, surely, be the two stand-outs for most.
Group member Di Carter says she came mostly for the bears: "I just loved seeing the bears, because you are there at a time when the mother bears are trying to teach the babies."
But she also came simply because this is North East Russia.
"And I didn't know anyone who had done that."
PS: When I arrive home, I get an email from Jim Gill, back in Esso: "Bear camp was fantastic and all loved it. Mossies were a pain but we were prepared! Group has been excellent — hungry for knowledge. Only one of the 18 missed a bear-watching session. And that was only once. I was proud of them."
Fact File
Travel Directors' Kamchatka: Nature's Tour de Force is a 19-day fully inclusive tour starting from $17,500. There are tours in June and July 2019.
traveldirectors.com.au and look for Kamchatka, or phone 1300 856 661 or 9242 4200.
Disclaimer
Stephen Scourfield was in Kamchatka as a guest of Travel Directors. They have not seen or approved this story.
Categories