Wild wonders of Scotland's Outlander country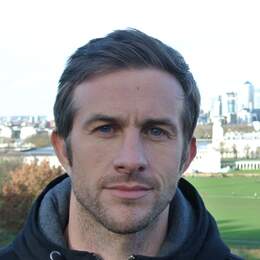 The wooded countryside of Perthshire, in Scotland, may be mostly empty of people, but it's filled with wildlife, local legends and scenery recognisable from the hit TV period drama Outlander.
Not long after sunrise, in the hilly, wooded countryside of Perthshire, about 40km north-west of the city of Perth, I'm zipping about in a Land Rover with George, a bearded Scotsman in a kilt.
We're out on a highland safari and, while there's not another (human) soul about, there's plenty of wildlife.
After spending the first part of the safari on paved roads, skirting lush grassy fields where cows and sheep are pottering about, grazing on their early morning Sunday breakfasts, George changes gears and zigzags up to the hauntingly beautiful, heather-strewn moors overlooking Kenmore.
Kenmore is a pretty old town nudging the brooding waters of Loch Tay (inside which, according to local lore, live kelpies, or shape-shifting seahorses).
Going off-road on the moors, we bump along, with rabbits and mountain hares dashing beside us, birds — such as common sandpipers, crows and grouse — fluttering about and deer, lots of lovely deer, catching the eye.
As well as a mother and baby roe deer, sheltering by a cluster of conifer trees, we see the bigger red deer — the UK's largest land mammal — in their dozens. At one point, as we park up, and get the binoculars out, we marvel as about 50 of them gracefully glide across a hillside, with the recently born calves dutifully following their parents.
It's a wonderful, life-affirming sight and George ratchets up the drama by telling me he can also see a golden eagle. He points ahead, and there it is, soaring above, wings stretched wide, perhaps looking for some fuel to kickstart its day.
George says that deer calves (plus the likes of hares, rabbits and baby lambs) can fall victim to the eagles' devilishly-strong talons, which are reckoned to be 10 times more powerful than the average adult human hand. I feel relieved when the eagle swoops away, out of sight, in the opposite direction to the roaming deer.
This safari is made even more memorable by George's anecdotes about the local nature, culture and myths and legends, and the temperamental weather, which switches rather abruptly from bleak, drizzly and windswept to sun-kissed, rainbow-smeared and dreamy.
"On a clear day," George says, "the views from up here are magnificent. You can see so much of Scotland; the Highlands, the hills outside Edinburgh, even Ben Nevis (the UK's highest mountain, almost 100km away as the crow flies)."
You can also cast your eyes over some "Outlander country" (many scenes from the hit TV period drama were shot in the Perthshire countryside).
My good mood is further improved when George takes out his flask and makes me a nice cup of tea. He also treats me to some scrumptious shortbread from Kenmore's bakery, followed by a wee dram of the local Dewar's whisky.
After two hours exploring, we head back to the Highland Safaris headquarters in the sleepy hamlet of Dull (which, rather amusingly, is officially paired with the town of Boring, Oregon in the US.)
I have a flat white and a full Scottish breakfast at the cafe, before Sandy, another kilted guide, transports me into the hills above Dull. As Sandy drives back to base camp in his Land Rover, I pedal slowly downhill on a mountain bike, past lush green meadows, pine forests, lochs and tiny hamlets.
It's all very idyllic and every few minutes there's a stunning vista of Glen Lyon, which courses through Perthshire and is often described as Scotland's "longest, loneliest and loveliest glen (valley)".
Fact File
Highland Safaris runs a variety of safaris in the forests and mountains of Perthshire, as well as safari cruises on Loch Tay. The company also has a Red Deer Centre (where you can get up close and personal with the resident red deer) at its Dull base. For more details, see highlandsafaris.net.
For more information on travelling in Scotland, see visitscotland.com.
Disclaimer
Steve McKenna was a guest of Visit Scotland.
Categories