Wildflower drives along WA's Coral Coast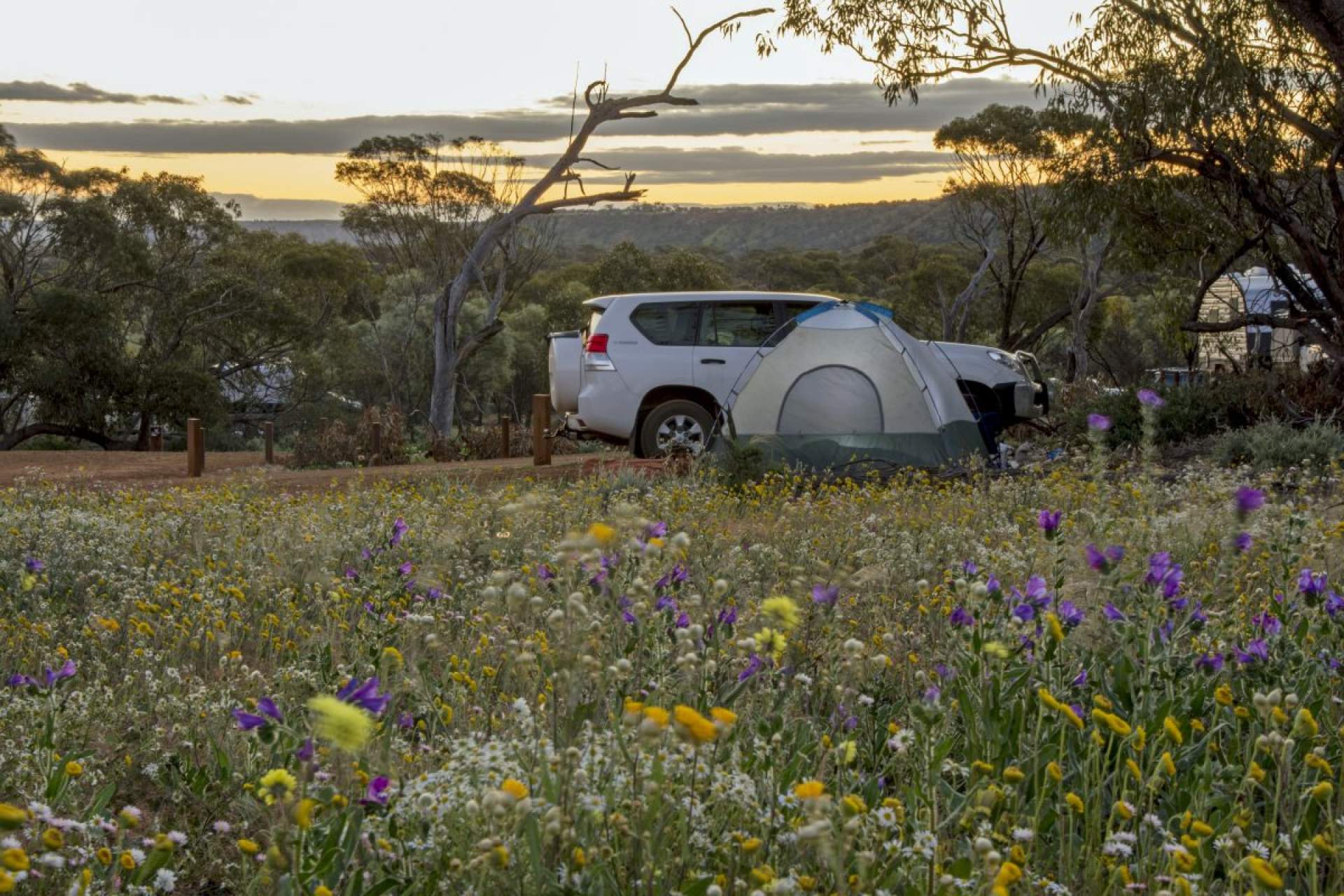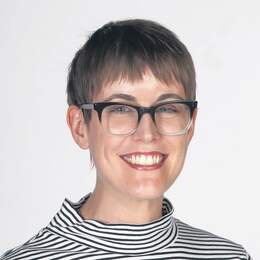 Enjoying the wildflower season along and inland from the stretch of coast north of Perth can be as simple as hopping in the car — and perhaps hitching up the caravan or camper trailer — and hitting the highway. 
Two Days: The Weekender
Day One
From Perth, travel north along Brand Highway or Indian Ocean Drive. If following the former, head west at Bibby Road to Cervantes, watching out for acacia, myrtle, banksias and casuarinas as you pass Badgingarra National Park.
Stop at the Pinnacles in Nambung National Park; sunset is an ideal time to visit. Spend the night in Cervantes, Jurien Bay, Green Head or Leeman.
Day Two
Lesueur National Park, about a 20-minute drive north-east of Jurien Bay, is a wildflower hotspot and is home to about 10 per cent of our State's known flora. Follow the 18.5km bitumen Lesueur Scenic Drive, or one of the walking trails, and look for wildflowers, including banksias, hakea, grevilleas and leschenaultias.
If you have a four-wheel-drive, stop in at the Stockyard Gully Caves off the Coolimba-Eneabba Road before joining the Brand Highway at the Coorow-Green Head Road and heading south. Stretch your legs at the Ian Wilson Nature Trail before continuing on back to Perth.
Four Days: Wildflower Country
Day One
Take the Great Northern Highway north of Perth, stopping off at New Norcia before continuing along the Midlands Road to Coorow, home to the new Bart Mailey Memorial Wildflower Walk, which stretched 1.2km from the main street.
From here, head to Mingenew. Overnight here or in nearby Mullewa.
Day Two
Head to Coalseam Conservation Park, a wildflower hotspot known for its carpets of everlastings and located between Mingenew and Mullewa.
Continue on to Mullewa. Look out for everlastings and wreath flowers in the town and its surrounds, with walking trails available, including a 2.8km Wildflower Walk circuit through bushland known for its floral displays.
The town also hosts the annual Mullewa Wildflower Show, which is on this year from August 25-28.
Continue to Geraldton, where you can overnight and perhaps see what's blooming in Chapman River Regional Park, which is home to more than 300 species of native flowering plants. Volunteers from the Chapman River Friends are running free guided wildflower walks on weekends throughout August.
Day Three
A drive through the Chapman Valley, east of Geraldton, provides the chance to see wildflowers amid picturesque farmland against the backdrop of the flat-top Moresby Ranges.
Head south to Dongara, stopping off at the Central Greenough Historic Settlement, which is often dotted with wildflowers.
Overnight in the twin towns of Dongara and Port Denison.
Day Four
Drive south along Indian Ocean Drive, calling in at Lesueur National Park on the way back to Perth.
Six Days: A Big Loop
Day One
Follow the Indian Ocean Drive north of Perth to Cervantes, to visit the Pinnacles in Nambung National Park. Overnight in Cervantes, Jurien Bay, Green Head or Leeman.
Day Two
Continue up the coast, stopping in Lesueur National Park. Spend the night in Dongara or Port Denison.
Day Three
Get an early start, heading towards Kalbarri. Detour to Chapman Valley, looking out for wildflowers along the roadside, before rejoining the highway at historic Northampton. Continue to Kalbarri for the night.
Day Four
Explore Kalbarri National Park, regarded as one of WA's best wildflower touring spots.
It is also home to Nature's Window, Z-Bend Gorge, dramatic coastal cliffs and various walk trails, ranging from easy to challenging multi-day hikes.
Later, rejoin North West Coastal Highway and head south. Overnight in Geraldton.
Day Five
Drive east to Mullewa. Spend the night here or further south in Mingenew.
Day Six
On the way home, detour to Coalseam Conservation Park and Depot Hill, a wildflower area with views over the Irwin River. Continue on to Perth.
With suggestions from Australia's Coral Coast.
Top image of wildflowers at Coalseam courtesy Peter Nicholson/Department of Parks and Wildlife.