Arrivals & Departures

Wildflower season is on the way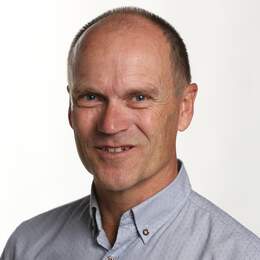 It's that time of the year again. All around Western Australia, Mother Nature is rolling out carpets of wildflowers, writes MOGENS JOHANSEN
A usually mute colour palette, our arid landscape is about to be transformed, the roadsides coming alive with bursts of colour, paddocks and bushland blanketed in everlastings.
Good consistent rainfall over winter has laid the foundation for a good season and a bit of follow-up rain now will ensure it becomes another bumper season.
The flowers are already out in Exmouth, Shark Bay and Kalbarri and the Mid West region is likely to be at its best from mid-August and continue right through to September.
I put the feelers out to find out how the season is unfolding around the Coral Coast area.
Grady Brand, senior curator of Kings Park and Botanic Garden, keeps a close eye on the weather and the wildflower season and is optimistic about this wildflower season.
"The rainfall for June 2019 has been picture perfect for the wildflower country," Grady says.
"The everlastings throughout the Mid West, Coral Coast and into the mulga country has the makings of a great year. The final piece to the puzzle is the need for follow-up rains throughout July and August."
Stephanie Leca from the Carnarvon Visitors Centre predicts the region will be in full bloom at the beginning of August.
"We are predicting our season to be incredible," she says.
"At the moment, we are sighting patches of wildflowers between Carnarvon and Miaboolya Beach, on the Blowholes Road and on the main highway between Carnarvon and Exmouth and we are starting to see white and yellow everlastings, and some Mulla Mulla is starting to appear at Red Bluff."
A little further south, Aiyana Wright from the Shark Bay Discovery Centre reports that carpets of yellow and white everlastings will welcome you on your drive into Shark Bay. If you are looking to see specimens of the Shark Bay Daisy and Tamala Rose she suggests a visit to Nicholson
Point in Denham.
Kalbarri National Park is a popular destination with more than 1100 species of wildflowers. At the inland gorges, cowslip orchids have been sighted 150m down the ZBend Trail and green hood orchids under the trees on the north-side near Natures Window. Out by the coast, the Murchison Rose can be seen near the Natural Bridge, Murchison Magic near Jakes Point and at the Birgurda trail you can find orchids and Murchison Roses.
The Mid West towns of Mullewa, Mingenew, Three Springs, Carnamah and Coorow are known as wildflower heartland and here too there are good signs for the wildflower season.
Mingenew chief executive Nils Hay expects the season to start in earnest in the next few weeks but things are already well under way. Around Mingenew the best spots include Mingenew Hill, Depot Hill, Yandanooka West Road and of course the ever popular Coalseam Conservation Park where you will see the full range of flowers from orchids to carpets of everlastings.
Out at Pindar and along Bateman Road in Three Springs you will find the unusual wreath flowers.
Lesueur National Park near Jurien Bay has a huge variety of different species of wildflowers, the loop around Gairdner Road is particularly popular, there are several bays along the way where you can safely pull over and get out for a walk. Brad Rushforth, from the WA Department of Parks and Wildlife tells me they have just put new signage by some of the bays to highlight the dominant species nearby.
His tip is to so stop and go for a walk. "Don't expect to see everything by just driving past, you actually have to stop and go for a walk and get up close," he says. Brad also encourages people to have a look at their new Yued Ponar walk trail which opened recently. Along the way on the 7km trail, interpretative signs describe the seasons through the Yued peoples' eyes and explains how they used the country.
Ron Webb from the Western Flora Caravan Camping and Tourist Park at Arrowsmith just north of Enneabba says: "It is looking very good at the moment, there are a lot of orchids out already and a lot of trees and shrubs are starting to flower so there will be a lot of colour out in the next couple of weeks.
"I didn't think it was going to be a good year because we had no rain until mid-June but everything is jumping out fast now so it looks like it is going to be a reasonably good year. There are at least a dozen different varieties of orchids out now, there is also a lot of leaf coming up so it's going to be a good year for orchids. We will have orchids out in volume until mid to late October. Here at Eneabba we have big volumes of different varieties of plants, we are in one of the most diverse places in the world for plant life. We are world renowned for our diversity of plants and fauna."
Varena Hardy and her husband Geoff have been on the road travelling through the Mid West looking for flowers for the last month and although they were told in many places that they were a bit too early, they still managed to see lots of blooms.
"We have found banksia, orchids, hakea, grevillea, wattles and further east between Mt Magnet and Meekatharra the white everlastings were starting," Mrs Hardy said. "Around the northern Mullewa Wildflower Trail the pink everlastings were just starting to show." In short, the message is — head north! The season is under way.
Categories