Win the best job in the world!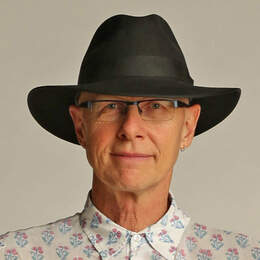 If you're in secondary school and think you have what it takes to do the best job in the world then this competition is for you. Tell us about your travels for the chance to join us on assignment to Monkey Mia and Dirk Hartog Island. 
We believe in the youngsters of WA, and we take our responsibility towards our community seriously.
We might have "the world's best jobs" but we try to give something back, particularly through our Young Travel Writer competition.
Rather than just giving away a holiday, we have skin in the game. We take two talented youngsters away and help them develop skills.
And we get fantastic support from WA organisations and businesses to help us do it.
YEAR BY YEAR...YOUNG TRAVEL WRITERS ALL
First, there was Monica Leslie, way back in 2009, in the Goldfields. Then Darcy Harwood and Alexander Port along the Ningaloo Reef. After that, Sean Fitzpatrick and Elise Svanberg came with us to the Kimberley. The West Kimberley again, for Emmelyn Wu and James Blaxill, then swimming with whale sharks on Australia's Coral Coast for Giulia Villa and Jesse Tucek, and the East Kimberley for Nakita Harvey and Max Campbell-Clause.
Yes, year by year, Young Travel Writers all.
And today, we launch our Young Travel Writer 2018 competition.
We will find 10 finalists interested in travel writing and photography and video work, give them all a Canon SX60 HS camera, which is ideal for travel, and take them to Kings Park and Botanic Gardens for a writing and photography workshop on Friday, April 6, where they will also learn more about the work there.
Two winners from the 10 finalists will come on assignment to Monkey Mia, with an exciting expedition day across to Dirk Hartog Island, where 17th century Dutch sailor and explorer Dirk Hartog was the first European to leave behind an artefact to record landing here.

And there's a nice twist this year, as our two Young Travel Writers will be on assignment from May 16-18 with new Travel team member Grace Millimaci.
Grace is a very experienced senior journalist and writer, but brings skills as a video producer and digital publishing specialist.
With a representative of Australia's Coral Coast, the group will fly north, and stay in comfort. We have a very interesting time lined up there — it will be adventurous and fun. But throughout the three days and two nights away, they will be researching, writing and working on photography and videography, social media posts and digital content — the objective is for us to coach the Young Travel Writers and then publish their work, so that they really get something from the assignment.
Their stories will also be published in these pages — a young view of Australia's Coral Coast. And so, all that is left now is for the entries to start coming in.
Young Travel Writer 2018 competition
Write about your holiday destination or travel experience for the chance to be one of our Young Travel Writers 2018.
10 finalists will each receive
A Canon PowerShot SX60 HS digital compact camera, thanks to Camera Electronic and Canon Australia.
A morning at Kings Park and Botanic Gardens on Friday, April 6 with Grace Millimaci, The West's award-winning Travel Editor, Stephen Scourfield, and other Travel team members.
Two overall young travel writer winners...
will then be invited on a once-in-a-lifetime opportunity to go on assignment with Grace Millimaci and a chaperone to Monkey Mia and Dirk Hartog Island, thanks to Australia's Coral Coast.
TO ENTER
Send your own original 300-400-word story about your local, interstate or overseas travel experience or destination.
Include a title for your story, for example, Relaxing Rotto.
Attach as two separate jpeg files your own original photographs of the destination.
Write a caption for each photograph in your email.
Include your name, email address, home address, year level, school and phone number.
EMAIL BY NOON, FRIDAY, MARCH 9, 2018
youngtravelwriter@thewest.com.au
FOR CONTEST RULES, GUIDELINES and TIPS
RULES
The contest is open to secondary-school students.
Entries must be by individual students (no joint entries).
Students may submit a maximum of two different entries.
Written article and photographs must be the student's own original work.
Do not send attachments as PDF documents.
Categories