Winner off to Europe in style with Emirates and Princess Cruises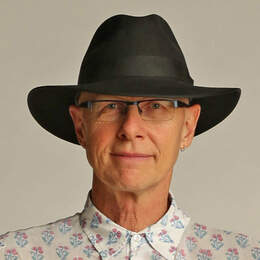 Julie Dines has won our inaugural Seven West Travel Club competition and will fly business class to Europe with Emirates and cruise with Princess Cruises.
Julie says her day brightened up considerably when she received an email from us to tell her that she'd won Seven West Travel Club's inaugural competition — two business class return flights to Europe with Emirates and a Princess cruise.
Julie, from Geraldton, says: "I was so excited — I took about five goes to ring the number." And then she asked us to tell her that it wasn't a hoax — "please tell me I haven't won the booby prize, a day trip to Mukinbudin."
No, Julie, it's not a hoax and you're off to Europe with Emirates and Princess (and, by the way, we're rather fond of Mukinbudin).

Julie has never been on a cruise before, and never travelled business class, and her birthday is in April, when she'll be doing both.
Our thanks to Emirates and Princess Cruises for the great prize, and to Julie for reading us and becoming part of Travel Club.
The competition Julie won was for Gold Members — but anyone can enter the Air Asia X competition, just by becoming a Travel Club Registered Member, for free.
There are two prizes, of two return tickets between Perth and Kuala Lumpur, with each prize valued at $2000.