Winning shots capture the Kimberley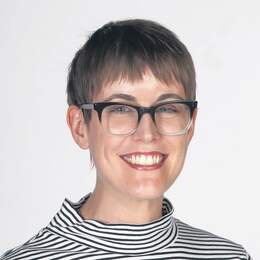 A photograph of the dramatic Mitchell Falls has taken out the top prize in this year's Kimberley Photographic Award, which was announced recently in Derby.
Craig Williams of Broome was the Kimberley Photographic Award 2017 overall winner for his image of Mitchell Falls, titled The Plateau (below).
Mr Williams, who is a marine ranger with the Department of Parks and Wildlife and an avid amateur photographer, said the image summarised many of the elements he loves about the Kimberley.

Amateur and professional photographers were invited to enter the awards, which were judged by Travel Editor Stephen Scourfield and Broome photographer Rod Hartvigsen and organised by the Shire of Derby/West Kimberley.
Among the other winners were:
Youth: Carys Preedy, Marsh Sunset (pictured at top)

Kimberley Landscape: Steven Cutts, Solitary Mangrove

Fauna: Kerrie Goodchild, Kimberley's Pure Apex (joint winner)
Fauna: Paul Bell, Osprey and Chick (joint winner)
Black and White: Steven Cutts, Family Funeral
Character Portraits: Lynell Buckle, Kimberley Spa

Flora: Robin Maher, Beauty and the Beast
Creative/Altered Reality: Louise Burns, Metamorphosis
Open Non Kimberley: Nigel Gaunt, Tidal Creations
Snap and Send: Peppa Trunfio, Cable Beach Delight (winner)
Snap and Send: Lisa Oldfield, Entrance Point Mermaids (runner up)
Categories