Winter is coming: Prepare for Glacier Express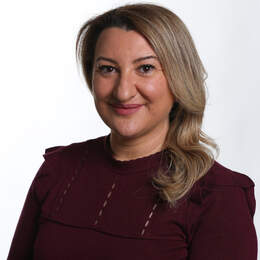 Tips for making the most of Switzerland's ski experiences.
How do you chill out when you're the world's most successful cross-country skier with 12 Olympic medals?
Well, when you're Norwegian champ Bjorn Daehlie you head to Switzerland's Glacier Express Ski Safari. And so can you.
Switzerland Tourism is highlighting the "extraordinary ski experience" by combining cross-country skiing with the world's slowest express panoramic train journey as part of a five-day itinerary.
Things kick off at glitzy St Moritz, which Switzerland Tourism describes as the origin of winter tourism — a world-famous Alpine destination for the rich and royal jetsetters.
There's fairytale-like Stazerwald forest and a cross-country trail to Morteratsch Glacier and across frozen lakes.
Hop on the Glacier Express and see Landwasser Viaduct, part of the Albula/Bernina UNESCO World Heritage route. The train goes to Albula for the next stop on the safari, Davos, where Daehlie won most of his world championships.
On day three you will visit Andermatt, after passing Oberalp Pass, which is the highest point of the journey at 2044m.
"Andermatt, the Pearl of the Gotthard, also links up with Sedrun, giving cross-country skiers a more enjoyable experience," Switzerland Tourism says.
The journey continues from Andermatt through Urserental Valley and Furka Tunnel to Oberwald and Goms, which is "the undisputed cross-country mecca".
The Goms trail links about 12 picturesque villages from Oberwald to Niederwald, with nearly every village having a stop on the Matterhorn Gotthard Railway.
"The final stop on the Glacier Express is the car-free resort of Zermatt — home of the world's most photogenic mountain, the Matterhorn, just two hours from the valley of Goms," Switzerland Tourism explains.
"With an extensive area of 360km of pistes, skiers and visitors will no doubt be bowled over by this landscape that boasts nearly 40 4000m peaks."
Meanwhile, first-time skiers need not be disheartened — every resort offers ski classes.
Fact File
For more details visit myswitzerland.com or myswitzerland.com/rail for a Swiss Travel Pass.
Categories