Winter of our content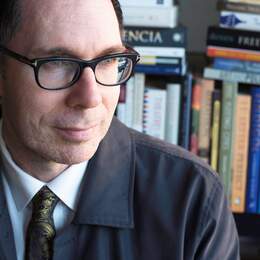 Okay — I'm going to be up-front with you, right from the start. I love winter in WA. It's my favourite time of the year. Because, let's face it: it's never going to get as cold, or as wet, as Victoria or NSW, let alone anywhere in Europe. It's just enough...
More importantly however, a WA winter can be whatever you want it to be — depending on which part of the State you find yourself in.
You want crisp morning hikes amid trees whose barks are none the worse for the biting cold, slick with frost, or evenings spent in front of a roaring fire with a nice red and good read? Head south.
You want warm days spent bathing in crystal-clear pools nestled among majestic gorges, long coastal walks with the water lapping at your bare feet as the dog sprints ahead and the sun shines overhead, or cool nights under the clearest, starriest skies you'll ever see? Head north.
You want an outback green and golden, with rolling hills and lush valleys, or still-dusty roads winding through melancholy landscapes dotted with the old buildings and rusting farm machinery of rural townships? Head east.
You might even want to venture into Perth itself, where a range of indoor pursuits await, from the culinary to the cultural.
Whichever way you look at it, winter in WA is a season for all seasons.