Winter's ethereal air worn very well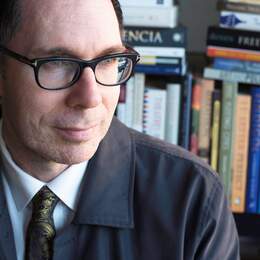 Memories become very real for York-raised WILL YEOMAN
Like Lyonesse, or one of those towns drowned by a reservoir, York is, on this frosty winter's morning, submerged by a fog flooding the valley.
Standing on the Mt Brown lookout, I strain to catch sight of a church steeple, at least. I cannot. York has disappeared without a trace.
Plunging back into the valley, I discover to my relief that the streets, buildings, and people are still there. Or are they only images in a silent film projected on to a billowing screen?
How could I have forgotten all those similarly misty mornings I walked from our house in the felicitously named Bird Street to the George Temple-Poole-designed York Primary School in Howick Street? And on Sundays, to St Patrick's Catholic Church, where I would don a white surplice and swing a censer?
As if to pinch myself, I buy a breakfast wrap and coffee from a nearby cafe. Delicious. And real.
Read the full story here.
Categories