World Cup grounds have six appeal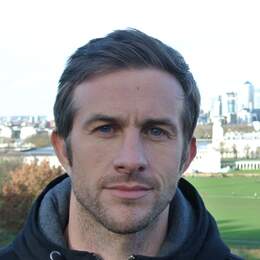 For some, the English summer is encapsulated by the sound of leather (the cricket ball) thwacking against willow (the bat) — or clattering into the stumps — as the sun shines down and pints of smile-inducing beverages are nursed and supped.
TAUNTON
There are few places in the country where this Is cherished more than at Taunton, the laid-back county town of Somerset. Sir Ian Botham, Sir Vivian Richards and Australia's coach Justin Langer are among the stars to have whiled away summers playing cricket here, cheered on by spectators fuelled by award-winning, locally produced tipples (the orchards and farms of Somerset help yield some of the world's best cider). You can join in the revelry, with three World Cup games taking place here, including Pakistan v Australia on June 12. Away from the ground, and all the cider-quaffing, visit the Museum of Somerset inside the town's 12th century castle, which endured sieges during the English Civil War. Or board the nearby West Somerset Railway, a heritage steam train that snakes past 35km of countryside and coast.
CARDIFF
On the other side of the Bristol Channel, Welsh capital Cardiff is hosting four World Cup games at Sophia Gardens, a charming ground hedged by lovely, leafy parks and the River Taff. You can take water-taxi rides along here to Cardiff Bay, a revitalised docklands area that sports contemporary landmarks such as the Senedd — the National Assembly for Wales — and Wales Millennium Centre, a haven of ballet and drama. Back in the city centre, Cardiff Castle is a must-visit, a cross between a Norman fortress and a flamboyantly furnished neo-Gothic mansion. If you're partial to a drive, about an hour away from Cardiff by car is the Brecon Beacons, a national park where you can do everything from hiking and mountain-biking to canyoning and potholing.
LEEDS
There's natural beauty in abundance on the doorstep of another World Cup host city, Leeds (which is also staging the third Ashes Test, from August 22-26, at Headingley). As well as the bucolic, sheep-dotted landscapes of the nearby Yorkshire Dales National Park, visitors to Leeds will find brilliant shopping options, with shiny 21st century malls, ornate Victorian arcades and quirky boutiques to tempt you. There are enticing food and drink choices, too, whether you're up for a pie and a pint of Yorkshire beer in Whitelock's Ale House — a pub founded in 1715 — or inventive dishes at The Man Behind The Curtain, a Michelin-starred restaurant helmed by chef Michael O'Hare.
CHESTER-LE-STREET
The most northern — and smallest — of all World Cup hosts is in Chester-le-Street, which has a population less than 25,000. Once the ancient Roman fort of Concangis, this market town sits on the historic route between London and Edinburgh and is somewhat overshadowed by the buzzing metropolis of Newcastle and the cathedral city of Durham — both about 10 minutes away by rail. Chester-le-Street's Riverside Ground is one of the planet's most scenic cricket venues, however, and overlooking the action on a craggy hill is Lumley Castle, a 14th century landmark that has been revived as a boutique hotel. It's also a popular spot for dinner, murder-mystery nights and (apparently) ghostly goings-on. Legend has it that when the Australian cricket team stayed here in 2005, Shane Watson was so spooked by the castle's lurid ghost stories he slept on the floor in Brett Lee's room.
NOTTINGHAM
It's fair to say Australian cricketers and fans are probably haunted by Nottingham's Trent Bridge. The Baggy Greens were skittled for 60 all-out here in the 2015 Ashes and last year, the one-day team was shellacked, as England amassed a world- record ODI score of 481. The Aussies will be hoping for better when they face West Indies and Bangladesh — among the five World Cup games at Trent Bridge. Nottingham is, of course, synonymous with Robin Hood — and the folk hero's influence permeates the city, from outlaw-inspired sculptures to street names such as Maid Marian Way. Nottingham Castle, the old lair of Robin's nemesis, the Sheriff of Nottingham, is closed for renovations until 2020, but dug into the cliff below it is Ye Olde Trip to Jerusalem, which is touted as "the oldest inn in England". Enjoy a pint in one of the pub's caverns — part of a maze of 800-plus caves that run beneath the city. Sherwood Forest, Robin Hood's old stomping ground, is an hour's drive away, and offers oak woodland hikes, bike rides and stays in luxury lodges.
SOUTHHAMPTON
On the south coast, five World Cup games are taking place at the Hampshire Bowl in Southampton. Luftwaffe bombing devastated much of the city's best architecture, but there is some enthralling history here, including museums and guided tours that regale tales of Titanic, which left here on its maiden voyage in 1912. This is Britain's busiest cruise port and you can embark on a huge number of voyages, including trips to the Mediterranean and the Norwegian fjords. Perhaps you'll fancy taking a cruise around the British Isles, calling in at ports in Ireland and the lochs and islands of Scotland. You never know, you might meet a few cricket-loving Scots. And chances are they'll be happy to tell you about that historic day, June 10, 2018, when, for the first time, Scotland beat England in a cricket international.
Fact File
For more information on the host cities, see:
Categories