World is your oyster from Abu Dhabi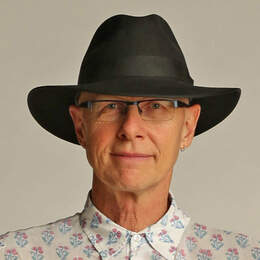 Perth is in a prime position to access more than 100 destinations from the UAE.
The Middle Eastern airlines have changed our flying world. Geography is the key, and it's a geography in which, for once, Perth's position as the world's most isolated capital city helps us win.
It's like a bicycle wheel. The Middle East is genuinely the geographic hub and we're out on the end of a spoke. So, too, are London and New York. The Middle East puts us not just one stop from anywhere, but mostly in fairly even legs.
The increasing capacity of Middle Eastern airlines into WA has pushed down flight prices. A pretty standard opening offer of $1200 economy return to the UK is, well, basically ridiculous. You'd have paid that with Malaysia Airlines in the mid 1980s.
And it is with a good deal of pleasure that I step aboard Etihad's 787 Dreamliner, flying from Perth to Abu Dhabi. I like the Dreamliner.
Etihad flies daily between Perth and Abu Dhabi, connecting in one stop to more than 100 destinations around the world.
SITTING BACKWARDS IS THE WAY FORWARD
While in economy, there's Etihad's comfortable "wing seat" — the head rests comfortably against it.
The 787 Dreamliner has 28 seats in its business class cabin, 14 of which face to the rear.
In business class, I like the option of "sitting backwards".
It has always seemed to me the best way to fly in a plane. The designers point out that this makes the most of available space and means every passenger has aisle access.
The centre seats are close together — nice for couples — but with a retractable high screen for privacy.
These are spacious, comfortable seats, which lie fully flat.
The Dreamliner's higher humidity and lower cabin altitude are kind on the body.
AMAZING MEZZE IS THE BUSINESS
I have to start in business class with the Arabic mezze plate. I think it's the best course served on an airline. There are hot and cold components, including grilled haloumi, lamb kofte, stuffed peppers, olives, dolmades and, of course, hummus and flatbread. I am in Arabia long before I arrive.
In terms of presentation, well, it's more like eating in a trendy restaurant. Meals in business class are served "at the passenger's pleasure", with a range of meals and snacks.
The bread comes in a silver basket.
In economy, the standard of meals is high.
JUST LOUNGING
Etihad's Premium lounge at Abu Dhabi Airport is like an opulent oasis in a desert.
Vast but stylish with a staff to guest ratio of three to one (or so it seems), the lounge is not just somewhere to relax before a flight.
It's an experience all in itself with faultless service, fresh and varied food and a mind-boggling array of spa services from eyebrow shaping to blissful realignment massages.
When it comes time to board, it feels rather like farewelling a dear friend.
CLEARING US CUSTOMS IN ABU DHABI
I like "flying backwards" from Perth to the east coast of America.
Added to which, all Etihad flights to the US via Abu Dhabi arrive in the US having pre-cleared US Customs and Border Protection at Abu Dhabi Airport. This includes Chicago, Dallas-Fort Worth, Los Angeles, New York JFK, and Washington, DC.
Passengers pass through all required checks including US customs, immigration and security conveniently while in Abu Dhabi before they board their flight to the US, avoiding queues on arrival.
A spokesman for Etihad says: "Another key benefit of US pre-clearance is that baggage security screening meets United States TSA security standards, allowing air travellers who connect on to a US domestic flight to have their baggage checked through from Abu Dhabi to their final destination."
US pre-clearance at Abu Dhabi Airport is the only one of its kind in the Middle East.
BIDDING FOR BETTERMENT
Etihad has been really pushing the value proposition. When booking economy, travellers can buy the neighbouring seat, or bid on neighbouring seats, only paying if their bid is successful. They can book seats with extra legroom, or pay for use of lounges.
Fact File
Abu Dhabi is 10 hours from Perth, then connects to the world. The city itself has plenty to offer as a stopover.
Etihad offers good service, good value, and a rather more "bespoke" feel than some airlines.
Anyone looking for good value and comfort in economy, and great decor, Italian couture uniforms, service and food in business.
The airline has a daily flight from Perth to Abu Dhabi.
Disclaimer
Stephen Scourfield was a guest of Etihad.
Categories