Arrivals & Departures

World's biggest Christmas tree lights up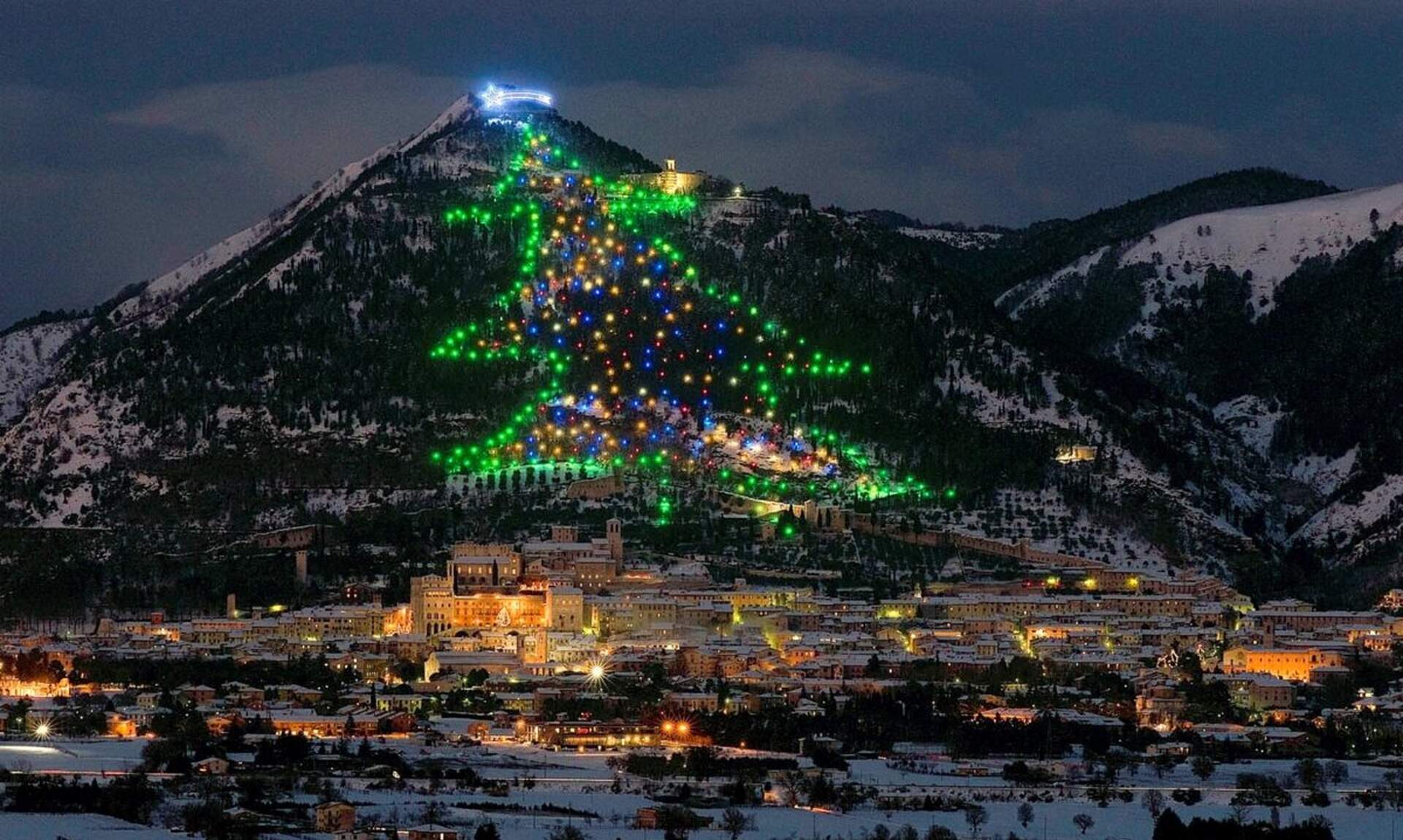 The biggest Christmas tree in the world at will light up tonight in Gubbio, Italy.
Every December 7 since 1981, the city in Umbria has lit the tree on the slopes of the Mt Ingino.
The tree has a base of 450m and extends up the slope for more than 750m. The lights can been up to 50km away.
Its roots are hidden in the city walls and it reaches the basilica of the patron saint St. Ubaldo on top of the mountain.
Each light in the tree has been adopted for a donation and dedicated to whoever the donor wishes. This year has seen several marriage proposals.
In 2011 the lights were switched on remotely via tablet by Pope Benedict XVI, and again remotely by Pope Francis in 2014.
The tree will remain lit until January 10.
Categories