World's biggest round-the-world yacht race returns to Fremantle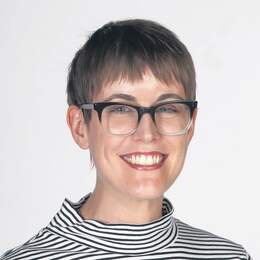 The Clipper Round the World fleet has arrived in WA, and there are opportunities for members of the public to get a glimpse of life on board. 
A round-the-world yacht race touted as the biggest and longest on the planet has returned to Fremantle.
Competitors in the Clipper Round the World have arrived in WA, completing the latest leg of the 40,000 nautical mile race founded by English yachtsman Sir Robin Knox-Johnston, who was the first to sail solo non-stop around the world in the 1960s.
The 11 racing yachts competing in the event started arriving in Fremantle on Friday. The 21m boats will berth at Fremantle Sailing Club until Saturday, December 2, when they'll depart for Sydney.
They've arrived after spending 23 days at sea making the 7651km Southern Ocean crossing from Cape Town — the third of eight legs that will also see crews visit host ports including Sanya and Qingdao in China, Seattle, Panama and New York. Having departed from Liverpool's Albert Dock in August, they'll arrive back in the UK on July 28 next year.
While the yachts are in Fremantle, there will be open days with opportunities for members of the public to get a glimpse of life on board and chat to crew members from November 27-30.
The fleet departs on the next leg on Saturday between 11am and 2.30pm.
The Clipper race, which is now in its 11th iteration, first visited Fremantle — its first-ever Australian stopover port — in 2005. Four West Australians are among this year's competitors. Attracting professional skippers as well as "ordinary, everyday people" ranging from IT consultants and architects to farmers and even Olympic athletes, the race allows competitors to choose between completing the full circumnavigation or individual legs.
Sadly, event organisers recently reported the death of 60-year-old Simon Speirs, from Bristol in the UK, who was a crew member on the GREAT Britain yacht. The retired solicitor was described as an experienced sailor and is thought to have drowned after being swept overboard in gale-force winds.
Categories