Arrivals & Departures

World's longest pedestrian suspension bridge opens in Switzerland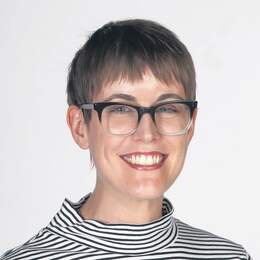 Don't look down: a pedestrian suspension bridge that's nearly 500m long and 85m above the ground has opened to hikers near Zermatt in Switzerland.
According to the Zermatt Tourism office, the new 494m Charles Kuonen Suspension Bridge is the world's longest suspension bridge for walkers, surpassing the current Guinness World Record holder, the 390m Kokonoe Yume Bridge in Japan.

Potentially just as alarming, though, is the bridge's width: only 65cm across.
The new bridge links the village of Graechen with Zermatt along the Europaweg, a two-day hiking trail famed for its spectacular views of the Matterhorn. It's said to take about 10 minutes to cross, cutting down the journey across the valley from the previous three to four hours.
Built in 10 weeks by Swiss company swissrope, the bridge is grated, meaning hikers who are particularly brave (or foolhardy) can look down to see the valley floor far below.
Indeed, Zermatt Tourism warns the bridge is suitable for "hikers with no fear of heights" and should not be crossed during a storm — as if you'd dare — due to the danger of lightning.
If you've got the nerve to give it a go, the bridge is two to two-and-a-half hours hike from the village of Randa, and six to seven hours from both Graechen and Zermatt.
Categories