Would you pose for a nude portrait in your hotel room?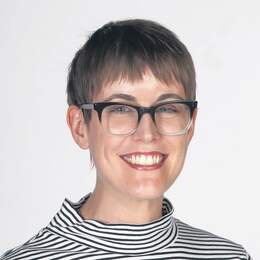 Thanks to Art Series Hotels, the exhibitionists among us can now do just that... and the artist doesn't even need to be present.
Ever fancied getting an artistic portrait of yourself in the buff? Us neither, but Australia's Art Series Hotel group is betting that a few of its guests will give it a go, with the launch of its new No Robe accommodation package.
Until June 14, guests at its seven hotels in Melbourne, Bendigo, Adelaide and Brisbane can snap a selfie in a state of undress and then send it off for the creative treatment.
Here's how it works: guests can choose a time to have the camera with timer delivered to their room, and then have a set period of time to take a photo. The pictures are then sent to the artist, who will produce an A3 line drawing of the subject, to be delivered to the guest later on.
For those with concerns that their private shot could become public, Art Series Hotels says the photos are sent to the artist by encrypted link and are deleted permanently after the drawing is complete, and will not be distributed anywhere else. For extra peace of mind, the finished product is posted with signed delivery.
In Melbourne, the participating hotels are the Olsen in South Yarra, the Cullen in Prahran, the Blackman on St Kilda Road and the Larwill Studio in Parkville. The Schaller Studio in Bendigo, the Watson in Adelaide and the Johnson in Brisbane (pictured above) are also taking part.
Prices for the No Robe experience are from $229, including one night of accommodation in a suite with 12pm late checkout.
Categories