Writer's love inspired Out of Africa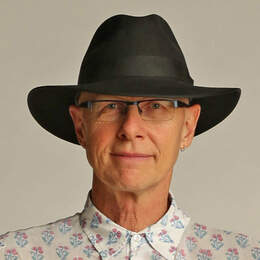 Karen Blixen's book about her coffee-farming years in Kenya does indeed begin "I had a farm in Africa, at the foot of the Ngong Hills" ... just like Meryl Streep says in the film.
The memorable opening statement launches audiences into Out of Africa, the vast African landscapes, a fiery love affair and a rather raffish way of life.

The 1985 film also starred a dashing young Robert Redford as enigmatic white hunter Denys Finch-Hatton, whom Meryl/Karen finds irresistible.
The book itself is a slightly different kettle of fish.
Sitting in the garden of her home just outside Nairobi, which is the Karen Blixen Museum ... well, let me continue quoting ...
"I had a farm in Africa, at the foot of the Ngong Hills. The equator runs across these highlands, a hundred miles to the north, and the farm lay at an altitude of over six thousand feet. In the daytime you felt that you had got high up, near to the sun, but the early mornings and evenings were limpid and restful, and the nights were cold."
The book is as much a practical farm log as a bodice-buster romance.
The Danish author lived in this stone farmhouse from 1914-31.
It charts the successes but even more so the failures of the venture.
The farm is 1700m above sea level and coffee only generally thrives above 2000m. In other words, the 2400ha farm was never going to work as a coffee plantation. Karen's family subsidised the farm but it was doomed to become bankrupt.
So was her marriage, I'm sorry to say. Karen married Baron Bror von Blixen for his title and he married her for her family money.
They had separate bedrooms and Karen had red and green lights outside hers, to indicate whether she was open to entertaining. A year after the wedding, she was diagnosed with syphilis and treated with mercury and arsenic.
Karen might have been a clear-cut, red or green sort of woman, but she found the magnetic Finch-Hatton irresistible.
He had built a reputation as a big game guide partly by scouting in a biplane for former US president Teddy Roosevelt.
He finished his term of office and, in 1909, went on a year-long game safari with his son Kermit and 250 guides and porters.
During the year, 1100 animals were killed, with Teddy and Kermit claiming 512, including 17 lion, 11 elephant and 20 rhinos.
An interesting twist in all this is that after his year of killing, Teddy Roosevelt went on to Norway to accept the Nobel Peace Prize.
Flying was Denys' love but also his nemesis. He died in a plane crash and is buried at the foot of the fourth Ngong hill. Ngong is the Swahili word for knuckle, which is just what the range looks like.
Karen Blixen loved the Ngong Hills but she was destined to leave them. She left Kenya in 1931, never returned, but also never lost her love of the place and its people.
She poured it into her work as an author, writing the book with the benefit of distance and hindsight.
"It was not I who was going away," she writes in Out of Africa. "I did not have it in my power to leave Africa, but it was the country that was slowly and gravely withdrawing from me, like the sea in ebb tide."
COFFEE AND COTTAGES
Less than a kilometre from the Karen Blixen Museum, a former hunting lodge and farm has been converted into the Karen Blixen Coffee Gardens and Cottages.
The manor house, which had been built from about 1906-08, was moved brick by brick from Nairobi city in 2008 when it was threatened with demolition.
Former owner Ewart Scott "Bwana" Grogan, nicknamed "Kenya's Churchill", fought with distinction behind enemy lines in German East Africa.
Born in London in 1874, the 14th of 21 children, he was educated in Cambridge, fell ill and was sent to Switzerland to recover, and ended up climbing the Matterhorn.
Having tasted adventure, he turned to Africa.
His house, now the Karen Blixen Coffee Garden and Cottages, offers good food in a garden setting with aged trees and interesting rooms.
Fact File
For more details: karenblixencoffeegarden.com
South African Airways flies daily to Johannesburg and connects to Nairobi. flysaa.com and travel agents
Categories