Young writers' travel tales told with fresh eyes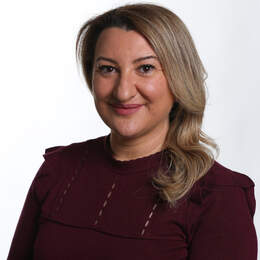 Young Travel Writer entries have come through thick and fast and shone a light on the writing talent of the State's young students.
Travel in The West Australian recently launched its writing competition, giving secondary school-aged students the opportunity to take on the coveted "best job in the world": travel writing.

Ten finalists will each win a Canon SX60 HS camera and, from those finalists, two winners will go on assignment to Monkey Mia, with an expedition to Dirk Hartog Island.
There they will research, write, take photos, shoot video and work on social media and digital content. Their stories will be published in the Travel lift-out and online.
This year's submissions have been impressive, with teenagers displaying wit and reverence for places ranging from the South Pacific and south-east France to WA's own South West region.
Wesley College student Henry Kent made us laugh when he described how he managed to stumble across a peaceful river in the English countryside after weeks of travelling around Europe with his family: "On this morning, I was seeking some refuge from the cramped and prolonged (yet obviously wonderful) company of my sisters."
The Year 10 student then detailed the beauty of the river Swale in Yorkshire, which he said had "a bend in its body like the bend of time that had worn it".
Comet Bay College's Abby Harries is full of praise for the south-west coast of WA, particularly for families on holidays.
"Margaret River is a very friendly scenic town with many different choices on offer. Keep the kids happy while enjoying yourself at the same time," she wrote.
Kastellorizo is one of Greece's best-kept secrets, according to Scotch College's Emanuel Radici (who took the photo at the top of this article).
"One of the local fishermen has transported me to the Blue Grotto. The crystal-clear waters of the cave cast a majestic blue glow and wrap the mysterious stone walls of the cave with the haze," Emanuel wrote.
"The water, 20-25m deep, is home to sea life, including turtles and fish. I climb the jagged stone steps, walk the rough mountain terrain, and am rewarded with magnificent views of the harbour below."
No road trip would be complete without someone having a temper tantrum, as Amber Williamson discovered when her family set out "on a once-in-a-lifetime road trip halfway around Australia", but nothing could ruin their adventure.
"Five people, four weeks, one car, half a lap," the 16-year-old Byford Secondary College student wrote.
"A long drive across the Nullarbor and our last barbecue dinner at the Great Australian Bight on Australia Day, what more could you want."
Nicoletta Hay soaked up her surroundings during a visit to Costa Rica. "Save for the waterfall, all that was visible for at least 100m up were spider-like roots and emerald vines swaying playfully in the slight breeze, tiny cracks in the canopy hinting at the sky above," the St Hilda's Anglican Girls School student wrote.
Fact File
Entries for the 2018 Young Travel Writer competition have now closed.
More information (in case you want to prepare for next year's competition): https://sevenwesttravelclub.co...