Amazing India with Stephen Scourfield **POSTPONED**
14 Nights
4 - 18 Oct 2020 Dates
From

$9,799 pp, twin share $11,899 single
India Perth
Join Stephen Scourfield on a tour of India that will be full of extraordinary moments

If ever you've thought that you'd like to visit India, but been hesitant …

If ever you've been concerned that it might be too confusing, too confronting, or you might get sick …
If ever you've thought "but I'd love to go there just once" but not been sure who to go with …
Well, I'd like to suggest that this is the moment.
I'd like to take you to India. I've travelled India for many years — from north to south — south west to north east.
With the specialist travel planners at Flight Centre, we've put together and I will be leading a Travel Club Tour of India.
It won't be a "normal tour". It is not an off-the-shelf experience.
This will but a personal journey with me to one of the places I feel most comfortable, know best, and love best.
ABOUT THE ITINERARY

A lot of work has gone into the itinerary, to make it rich and full.
I've been keen that everything is included — particularly all meals, as I don't want my companions and new friends having to wander off and find their own food.
We have planned some great cuisine experiences, I think.
I have been working closely with my trusted friends at Flight Centre.
There will be the extraordinary moments — standing before the Taj Mahal; being on the beautiful lake in Udaipur, surrounded by white palaces; seeing the Ganesh Gate in the Amber Fort in Jaipur.
And there will be private moments, too, when I bring to my companions more of the stories of India.
I love India.
I've been keen that just about everything appears in the one price.
And, frankly, that everything that is included adds up to a quality experience.
You can do India on the cheap. And if you do, good luck with that.
This is India offered to you with a lot of support — with good hotels, chosen food venues, great guides, and with me alongside every step of the way.
This is, as my colleagues at Flight Centre and I agree, premium India.
I've done India on the cheap — yes, I know how to do that — but I want to share thrilling and enthralling India with you in comfort.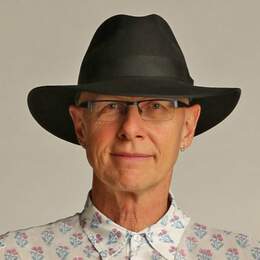 Categories