Journey to Antarctica: The White Continent
15 Nights
26 Nov - 12 Dec 2019 Dates
From

$24,395pp, twin share Single Price is AU$31,334
Buenos Aires, Antarctica Perth
Antarctica. The great, white wilderness. It has to be seen to be believed.
And I will be seeing it again, feeling that shiver of excitement, on our Travel Club Tour Antarctica.
It's the experience of a lifetime.
It is a place to be close to wildlife and the extremes of human endeavour. It's a raw, beautiful place that touches me with its strength and frailty.
I've experienced it all sorts of ways, from expedition cruise ships to research ships and even on a Patagonian Toothfishing boat.
I've led a group there before.
I can't wait to do it again.
After time in the beautiful city of Buenos Aires, which I know well, we'll head south to Ushuaia, at the southern tip of South America. It's one of my favourite places, with its "end of the world" feel.
Then we'll board a great expedition ship and cross the Drake Passage to the Antarctic Peninsula.
The Drake — that "pinch point" in the great rotation of the great oceans. I love being on deck watching the wandering albatrosses and perhaps seeing whales pass and penguins speed past like wind-up toys … dozens of them flying in little arcs over the water, vanishing underneath, then back again.
Once we have arrived on the continent, there will be penguins, of course.
They're brilliant, and there are some 300,000 breeding pairs of Gentoos.
There will be crabeater and Weddell seals and, quite possibly, an encounter with a leopard seal. They swim like a torpedo.
We will be out and about in Zodiacs, among the icebergs and brash ice and landing on the Peninsula.
Of course, a great part of an Antarctic voyage for many is photography.
I'll run two sessions before we go — one general event to prepare people for the journey and a specific Extreme Photography workshop for those who want to prepare their skills.
We'll be board a fantastic ship — the National Geographic Explorer, and accompanied by some of the world's best Antarctic experts, who will be keen to share their knowledge and experiences.
And I will be there, every step of the way, enjoying the journey. Loving the great, white continent.
This premium Antarctica tour designed with partners Colette and is a once in a lifetime adventure not to be missed.
Explore under the sure guidance of an expedition leader; eight veteran naturalists; a National Geographic photographer plus a Lindblad-National Geographic certified photo instructor; an undersea specialist; a Global Perspectives guest speaker; a video chronicler; and a wellness specialist. Their knowledge and passion for Antarctica is the key to your once-in-a-lifetime experience.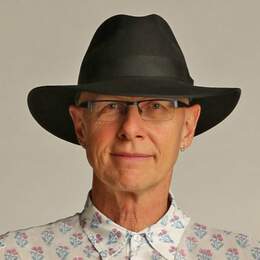 Categories