Our World

Singapore Guide: Lion City an evolving feast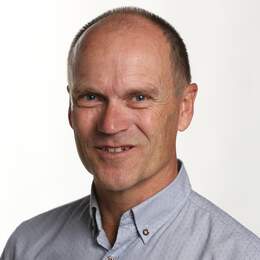 Mogens Johansen's superb Singapore Guide covers everything the first-timer as well as the seasoned Singapore traveller needs to know before returning to the Lion City
As we begin to dip our toes into international travel again, destinations with high vaccination rates, high levels of hygiene and good medical care are a key part of travelling with confidence.
Few places compare with Singapore on that front. The island nation has long been among the cleanest and safest destinations to visit anywhere around the world. Singapore offers quarantine-free travel for fully vaccinated travelers and they no longer require pre and post arrival tests. Mask wearing outside is now optional and the group gathering limit has been raised from five to 10 people.
Singapore has the feel of an exotic Asian destination but visitors can enjoy food from hawker's stalls with confidence, indulge in high-end retail therapy or shop without being hassled at market stalls in Chinatown and the Arab Quarter.
It's a great destination and a great soft introduction to the colourful culture and tastes of Asia. We're fortunate to have it five hours flight away — about the same distance as Sydney, but with all that contrast.
And visitors have a smorgasbord of choice when it comes to accommodation.
Singapore Airlines recently celebrated 55 years of flying between Perth and Singapore. It's an enduring and strong commitment to servicing Western Australia. It has three flights every day between Perth and Singapore and there are excellent connections through Changi Airport to many major cities.
Marina Bay Sands
Ask anyone if they know about Marina Bay Sands and you will inevitably get the reply. "It's the one in Singapore with the boat on the top, isn't it?"
And they'd be right.
The Marina Bay Sands hotel is one of Singapore's best known landmarks and attractions, and a destination in its own right for visitors stopping over in Singapore.
It has more than 2200 rooms, and the spectacular boat-shaped SkyPark which spans the three hotel towers offers unrivalled views of the Singapore skyline and the South China Sea. And up there, is what must be one of the best infinity pools anywhere in the world.
The resort also has a shopping complex with more designer shops than you can throw a credit card at and is alongside some of the island nation's other major attractions, like the beautiful ArtScience Museum, Singapore Flyer observation wheel and Gardens By The Bay, which includes the Flower and Cloud Forest domes.
And, it is only a short walk to the bustling city across the bay.
Eye candy and attractions
I'm invited for a guided tour of the huge Marina Bay Sands complex by Geena Hui and Yeh Wei Xuan, who are keen to show some of the key attractions and explain some of the sustainability initiatives they have in place.
We begin with a sneak peek inside the resort's premier suite. It's on the 54th floor and has to be one of the largest and most impressive suites I've seen in a hotel. The 600 sqm Chairman Suite has two huge living rooms, complete with a baby grand piano and luxury furnishings, dining room, four bedrooms with their own ensuites (his and hers ensuite for the main bedroom, if you don't mind), private gym, billiard room, media room with karaoke, private gym and massage rooms and three fully furnished balconies.
Geena Hui is coy about the price, saying only that it is price on application. Suffice to say, it is way out of my price range, even if I shared with several friends. And I'm more than happy with my large and luxurious room on the 50th floor, which has all I need and more.
The iconic Sands SkyPark is the resort's showpiece and it's free to use for all the hotel guests. The boat-shaped architectural masterpiece that spans the three towers is a whopping 1.2ha tropical oasis. It soars 200m above Marina Bay and gives 360-degree views of Singapore and the South China Sea. The 150m-long infinity pool is the world's largest outdoor pool at that height. There's even a giant cantilevered observation deck at the bow and several bars and restaurants.
The Shoppes at MBS are a sight to behold. Even a reluctant shopper like me can't help but be impressed and tempted by the glamorous designer label shops and fine-dining restaurants that line each of the four the levels, and there are several attractions including an indoor canal with sampan boat rides, and a digital light canvas near the popular food hall has replaced the ice-skating ring that was there previously.
Sustainability at MBS
Yeh Wi Xuan, who is the resort's manager of sustainability, explains that luxury and sustainability don't have to be at odds. "Since 2012 we have reduced our carbon footprint by 30 per cent," she says as she shows me some of the energy and water saving initiatives the resort has incorporated into the building.
The hotel lobby and the shopping centre are designed to let in as much natural light as possible and there are light sensors that detect the amount of natural light and determine if and when to switch on the artificial lights.
MBS collects vast amounts of rainwater which is used in the canal and water features around the resort. Waste water is recycled and condensation is recovered from the air-conditioners.
Art at MBS
The resort has plenty of interesting art. The MBS Art Path has 11 large scale art installations by internationally renowned artists. One of my favourites is The Wind Arbor by Ned Kahn. The artwork consists of 260,000 aluminium "flappers" that cover 6800sqm of the western facade of the hotel atrium and air-conditioning towers at the north end of the property. The flappers are mounted on hinges and hung from steel cables so they are free to move in the wind. They catch the sunlight during the day and are lit by LED lights at night.
Kahn has also created The Tipping Wall at the entrance to the Hotel Tower three lobby. It features 7000 mechanical polycarbonate tipping water channels that tips in left or right as a seesaw of water cascades down a large wall.
Antony Gormley, who is well known to West Australians for the Lake Ballard sculptures, has created a massive three-dimensional stainless steel matix with more than 16,100 steel rods and more than 8320 steel nodes that is suspended from the atrium ceiling in Hotel Tower one. The sculpture called Drift is approximately 40m-long and 15m-wide and weighs nearly 15 tonnes.
ArtScience Museum
The eye-catching design of the ArtScience Museum, at the northern end outside The Shoppes at MBS, is hard to miss. The striking design, which resembles a lotus flower, is an integral part of the visual appeal of the Marina Bay Sands complex. The museum houses a constantly changing line-up of exhibitions featuring art, science and technology.
I begin my visit at the museum's new VR Gallery, where I'm issued with a virtual reality headset to experience Space Walkers. Through the headset, I go on an amazing journey from Earth to the Moon and Mars. The journey uses archival footage and recordings from NASA's Apollo missions, blended with virtual reality artwork.
After the space odyssey, I join hordes of excited children at the museum's Future World exhibition. It's the museum's only permanent exhibition and features a collection of high-tech interactive art installations with constantly evolving environments. It's a colourful and fun exhibition suitable for all ages and simply has to be seen.
Following all the excitement in Future World, I retreat to another much quieter space to experience the Hope from Chaos exhibition which features works created by various artists during COVID-19 lockdowns.
Dining out at MBS
MBS and The Shoppes offer a diverse range of dining experiences, from casual dining at the popular food hall to fine-dining experiences at signature restaurants like CUT by Wolfgang Puck and Mott 32, a traditional Chinese restaurant.
I'm invited to dine at Yardbirds Southern Table and Bar on the first night. The menu features a celebration of farm fresh ingredients and traditional American flavours so I'm expecting a good feed.
I have a window seat overlooking Marina Bay. It's a great place to sit and watch the world go by.
Outside, Singaporeans enjoy the cooler hours after sunset, taking in some exercise on bikes and rollerblades.
Inside in the cool air-conditioning, I sip on a cold glass of Yardbird old skool lager and listen to the restaurant playlist, which appropriately features mainly American artists and songs like Lynyrd Skynyard's Sweet Home Alabama.
I order the chef's tasting set, which includes devilled eggs for entree, a chicken 'n' watermelon 'n' waffles main with a garden greens and tree nut salad and fried Oreos and ice-cream dessert. It's all delicious but in typical American style, it's a huge serving that would easily feed two, so there was no way I could manage it all.
It's a similar story on my second night at MBS when I dine at RISE in the lobby of Hotel Tower one. RISE is a celebration of South-East Asia's rich and diverse food culture and serves up a buffet of spectacular looking and tasting food from COVID-safe serving stations where guests can watch chefs preparing signature dishes from Singapore, Malaysia, Thailand and Vietnam. It ends up being the classic case of the eyes being hungrier than the belly and I have to force myself to waddle around Marina Bay after dinner to walk off some of the delicious food I consumed.
At the recently opened Wakuda Japanese restaurant diners can enjoy innovative interpretations of Michelin-starred Chef Tetsuya's Japanese classics in a diverse menu of appetisers, sashimi, sushi, tempura, as well as high-quality small plates of grilled items, rice bowls and cold soba – all made using the finest seasonal harvest from Australia, Europe, Japan and New Zealand.
Investing in the future
Marina Bay Sands may only be 12 years old but the US-based Las Vegas Sands owners announced recently that they have embarked on a $US1 billion ($1.35b) re-investment plan for the property.
The re-investment includes upgrades to rooms and suites in towers one and two, new food and drink offerings and other enhancements to improve the resort for the strong growth the company expects as the global tourism recovers and grows post pandemic.
The re-investment is in addition to a multi-billion-dollar expansion announced in April 2019 which will include the development of a state-of-the-art entertainment arena, a new ultra-luxury hotel tower and additional space of conventions and exhibitions.
They are eye-watering sums of money but you need deep pockets to compete in the Singaporean hotel market.
Getting out and about
As tempting as it is to stay at MBS and enjoy all this place has to offer, I feel the need to get out and explore some of the other attractions Singapore has to offer.
Sentosa Island, the Civic District with its architectural and cultural heritage, Boat Quay, Clarke Quay along the river and Gardens by The Bay, are all tempting outings but I have a hankering for a bit of authentic Singapore hustle and bustle so I decide to visit Chinatown in the morning and spend the last few hours before my late-night departure in the Arab Quarter.
Singapore's MRT is a cheap, easy and safe way to get around. Everything is spotless and every step along the journey is virtually contact-free.
There's no need to buy any tickets anymore, you just have to tap your credit or debit card at the gates when you get on and off so the cost of the fare is automatically charged to your account. I use the blue line to get from Marina Bay Sands to Chinatown and the Arab Quarter. The trains runevery few minutes so they are not overcrowded.
People are respectful and do their best to keep their distance and cleaners are constantly working to wipe down contact areas at the stations and aboard the trains.
Chinatown
Less than 10 minutes after stepping on to the train at the Bayfront station at Marina Bay Sands, I'm riding the long escalator up on to New Bridge Road in Chinatown. It's like entering a different city, Chinatown has a diverse streetscape with an interesting blend of old and new set against the backdrop of the skyscrapers of Singapore that surrounds this enclave.
I wander along the streets and narrow lanes without any particular plan. This is what I enjoy about travel – discovering things and places as I go. It's quite a revelation to see the myriad of different cultures here. I discover a Buddhist temple, a Hindu temple and a mosque as I explore Chinatown. There's such a diverse mix of interesting stuff here. Outside a small restaurant a man is eating his lunch while his pet parrot sits on the table next to him and a bit further along the street an elderly woman is getting a massage outside a Chinese herbalist shop.
Conveniently I end up at the Chinatown Complex next to the stunning Buddah Tooth Relic Temple around lunchtime. The food hall here has been recommended to me so I venture inside to grab a bite to eat. It is the largest hawker food centre in Singapore with more than 260 food stalls. This is where the locals eat but it also attracts plenty of tourists. There are long queues outside many of the stalls but especially at Hawker Chan which was the first hawker stall in the world to be awarded a Michelin star. I wait my turn to try a soya sauce chicken rice dish recommended to me by a Singaporean friend. It doesn't disappoint. It cost only $3 and it's definitely up there with the tastiest chicken and rice I've had.

Arab Quarter
I'm back on the MRT again heading for the Arab Quarter and emerge at Bugis Junction.
Kampong Glam, as it is known locally, is one of Singapore's oldest neighbourhoods and one of my favourite places in Singapore. The colourful and beautifully restored shophouses in Arab Street and Haji Lane are a photographer's dream, as is the Masjid Sultan Mosque with its golden domes. It's an important meeting place for Singapore's Muslim community. The mosque was originally built for Sultan Hussein Shah in 1824 but was rebuilt into its present form in 1932 when the old mosque fell into disrepair
After a stimulating afternoon window shopping and snapping pictures around the area, I find myself a table at one of the many cafes and bars in Haji Lane for a refreshing drink and a light meal before my evening flight home. It's an interesting and vibrant place to sit and watch the world go by – and the perfect place to end a Singapore stopover.
Cruising from Singapore
Singapore is the perfect launch pad for an Asian cruise and a convenient and safe option for West Australian travellers.
The Marina Bay Cruise Centre Singapore is one of the largest and newest cruise terminals in Asia.
It's close to Marina Bay Sands and Gardens by the Bay and can accommodate up to two mega-ships and 6800 passengers at a time.
Arrivals have easy connections between Changi Airport and MBCCS via the MRT or taxis. And after the cruise there's a hassle-free cruise fly service that allows early check-in for flights departing within the same day of your ship's arrival into Singapore so you have more time to explore Singapore.
MBCCS will be the homeport for Royal Caribbean's giant Spectrum of the Seas until April 2023.
This ship is a floating adventure park with experiences that includes an all-glass observation capsule that takes guests 91m above sea level, a sky-diving simulator, a surf simulator and the largest indoor activity complex at sea.
Royal Caribbean offers three and four-night Ocean Getaways from Singapore. For more information visit royalcaribbean.com
Cycling in Singapore
Singaporeans have really embraced cycling as a mode of transport and form of exercise. I'm surprised by how big cycling has become in Singapore since my last visit. There are people on bikes everywhere — particularly in the cooler hours at sunrise and sunset.
And once I start looking into it, I discover why.
Singapore has a large network of cycling tracks that link parks and recreation facilities across the island.
The Park Connector Network is an island-wide network of green corridors linking park and nature areas across Singapore. The PCN has more than 300km of trails and it's growing all the time.
Phase one of the Round Island Route, a new continuous 150km park connector that goes around Singapore's coast was launched in January this year. Stretching 75km, it covers the eastern half of Singapore from Rower's Bay Park in the north-east, past the Singapore River to Berlayer Creek in the south near Sentosa Island. The new RIR complements and links with the existing PCN in several locations.
The trails are a great way to see a parts of Singapore you may not have seen before. You'll discover many beautiful places including several "therapeutic gardens" that have been specifically designed based on evidence to meet the physical, psychological and social needs of the people using the gardens. Since the first was opened in 2016, several more have sprung up and many of them have social horticulture engagement programmes which aim to improve participants' well-being through various activities.
So why not do what the Singaporeans do, hire a bike or e-bike during your next visit and get out there.
To find out more about the cycle path network visit nparks.gov.sg
Disclaimer
Mogens Johansen was a guest of Singapore Airlines and Marina Bay Sands. They have not seen or approved this story.
Categories