Arrivals & Departures

Weekly Travel News & Views 15 October 2022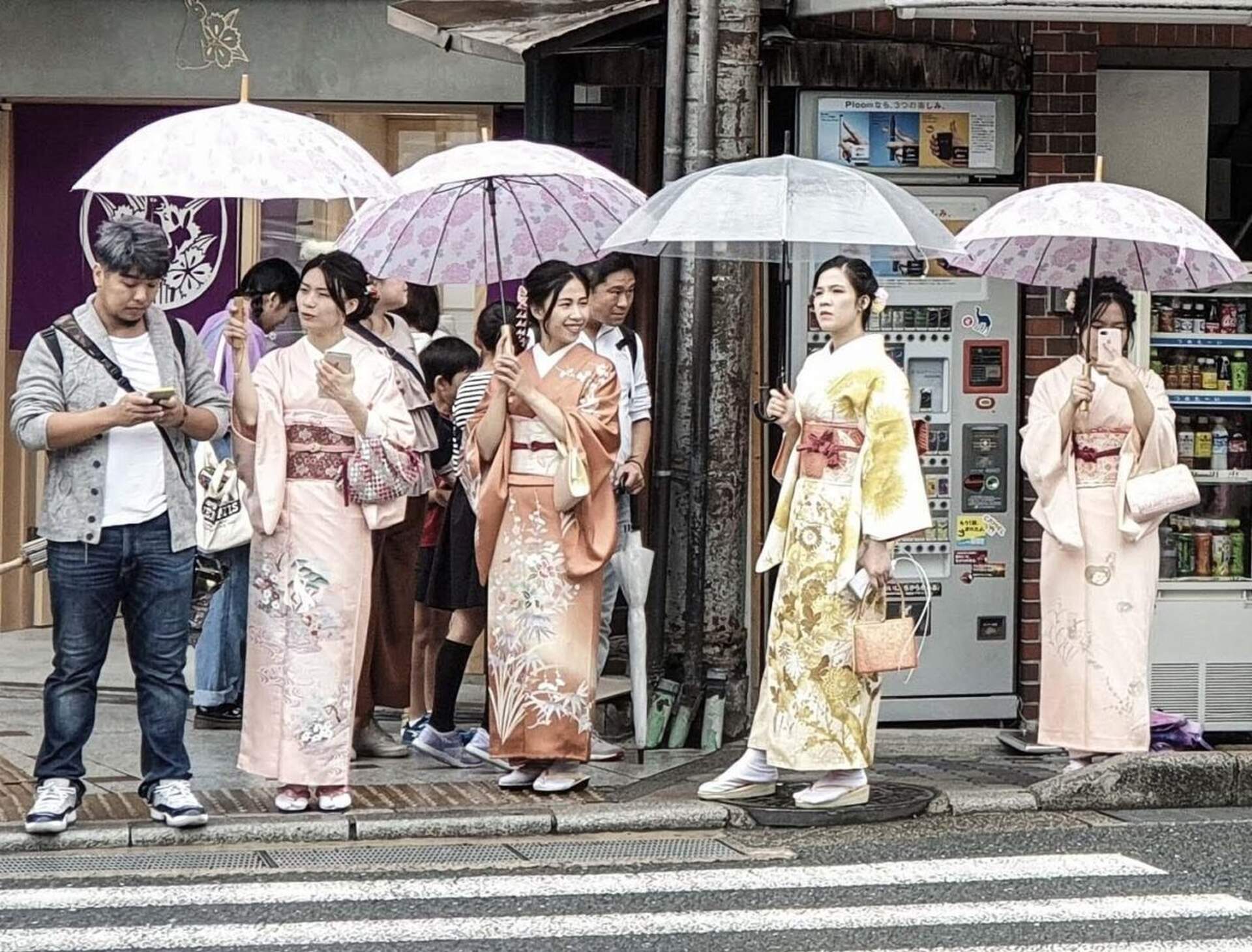 This week's News & Views from Travel Editor STEPHEN SCOURFIELD includes travel insurance tips and deals associated with Japan's reopening.
Travel insurance is more of a big subject in this still-disrupted world, which is why we continue our coverage. But nib Travel Insurance, which was one of the first to offer cover for disruptions or losses from COVID-19, on Tuesday announced increased limits to claims for trip cancellations and disruptions for travellers diagnosed with COVID-19. Cruising is covered with no add-on to premiums.
From October 11, 2022, international travellers with a comprehensive policy can claim up to $10,000 for costs incurred if a trip is cancelled or disrupted due to specific COVID-19 events. This is an increase from $2500.
On international trips, the Comprehensive Plan covers unlimited emergency overseas medical costs and up to $10,000 in costs if a traveller is diagnosed with COVID-19, or its variants, is not permitted to board because of suspected infection, incurs mandatory quarantine expenses or has a relative hospitalised with COVID-19 or accommodation is closed or a tour is cancelled due to insufficient staff due to the provider contracting COVID-19.
Anna Gladman, chief executive, nib Travel, says: "Our data shows people are booking longer trips. We were one of the first travel insurance companies in the market with coronavirus cover in January 2021. And from speaking with our travel agent partners, we know that 85 per cent of our travellers wanted increased limits." nibtravelinsurance.com.au
BOOK EARLY
With the European summer done and dusted, it's time to start planning for next year. A spokesperson for online travel agent Webjet says: "With international travel gaining momentum and slowly rising to pre-pandemic levels, it's more important than ever before to start planning travel in advance to ensure travellers secure the most competitive prices. So the time to book is now." Webjet claims its data shows many consumers booked last minute for the summer season just passed and paid high airfares.
JAPAN RISES
Japan's reopening to the world has caused quite a stir in travel circles.
World Expeditions, which first offered walking tours there 25 years ago, is celebrating with savings across its walking and cycling adventures, cultural journeys, and self-guided hiking experiences in Japan. For example, travellers can save $725 on the 15-day Backroads of Japan, which is now from $6525 per person, twin share. Accompanied by local leaders, this walking-based journey visits Tokyo, Kyoto and Osaka. The price includes lots of meals and all accommodation in traditional ryokan inns. worldexpeditions.com or call 1300 720 000.
Abercrombie & Kent has been quick to relaunch its 12-day Essential Japan, which is from $14,505 per person, twin share. From sumo to Shinto shrines, it visits Tokyo, Hakone, Kyoto, Osaka and Hiroshima. abercrombiekent.com.au.
But there are still some headwinds. Japanese health authorities still strongly encourage people to wear masks indoors, and the country's tourism industry is struggling with staff shortages.
CANADA UNMASKED
A shout-out to the Government of Canada, which has removed all COVID-19 border measures. Transport Canada has removed all COVID requirements — travellers are no longer required to wear masks on planes and trains.
HAPPY BIRTHDAY
And a shout-out to Kampgrounds of America, which is celebrating its 60th anniversary. From parking an RV to pitching a tent, KOA has a wide variety of camp sites in more than 525 locations across North America. It recently launched a luxury glamping experience (Terramor Outdoor Resort) in Bar Harbour, Maine, on the doorstep of Acadia National Park and the area's seaside villages.
HOME OF HALLOWEEN
Halloween, on October 31, is a big deal in the US, and Anoka, Minnesota, is considered by many to be the "Halloween Capital of the World". They believe it was the first city in the US to put on a Halloween celebration. This year there's a night-time parade, house decorating contests, and a pumpkin weigh-off, pumpkin carving contest for kids, and a pumpkin smashing.
WARMING TO CHANGE
The chief executive of Norwegian Cruise Line, Frank Del Rio, is reported saying that the cruise industry sailing Alaska's Inside Passage may be benefiting from climate change. Some scientists say climate change has warmed Alaska at double the global rate, and Mr Del Rio says the sailing season has been extended, opening up new revenue possibilities.
TROUBLE WITH CASEY
There's been a fair bit of trouble at home. I've inserted an Apple AirTag into Casey, my faithful suitcase, and he's taken umbrage. The AirTag connects to my phone, and I can see where he is at all times. If he doesn't get loaded on to a plane, I'll know.
I thought I was doing the right thing.
"It's like being a cow," says Casey — "microchipped and tracked from source to slab".
When I argue that it's nothing like that — it's me being caring — Casey immediately comes back: "Maybe not a cow, then, but a dog with a microchip." Casey sometimes reminds me of my mother, who would make a point, exit the room, think of another, and then come back in . . . "and another thing . . ."
"Or a convict with an ankle bracelet!" fumes Casey.
Yes . . . there's been a fair bit of trouble at home . . .
BRINGING BLING
. . . but bling may be the answer. If the AirTag is purely practical, from my point of view, putting it in one of STM's AirTag accessories — AirStrip or StickAir — may tip the balance. While Casey may never care for a-track-tag, he will always fall for a-ttract-ive.
The AirStrip is a removable and re-sizeable way to strap an AirTag wireless tracker to luggage or an item of value. A two-pack retails for $24.95.
StickAir has an adhesive backing and sticks to most flat surfaces. A two-pack is $24.95.
stmgoods.com.au.
Personally, I'm going to continue inserting my AirTags safely inside my bags.
TRUTH ON BAGGAGE
More than four billion bags are carried annually by airlines globally and 99.57 per cent arrive with their owners on time, says a spokesperson for the International Air Transport Association.
Categories