Arrivals & Departures

Weekly Travel News & Views 3 October 2023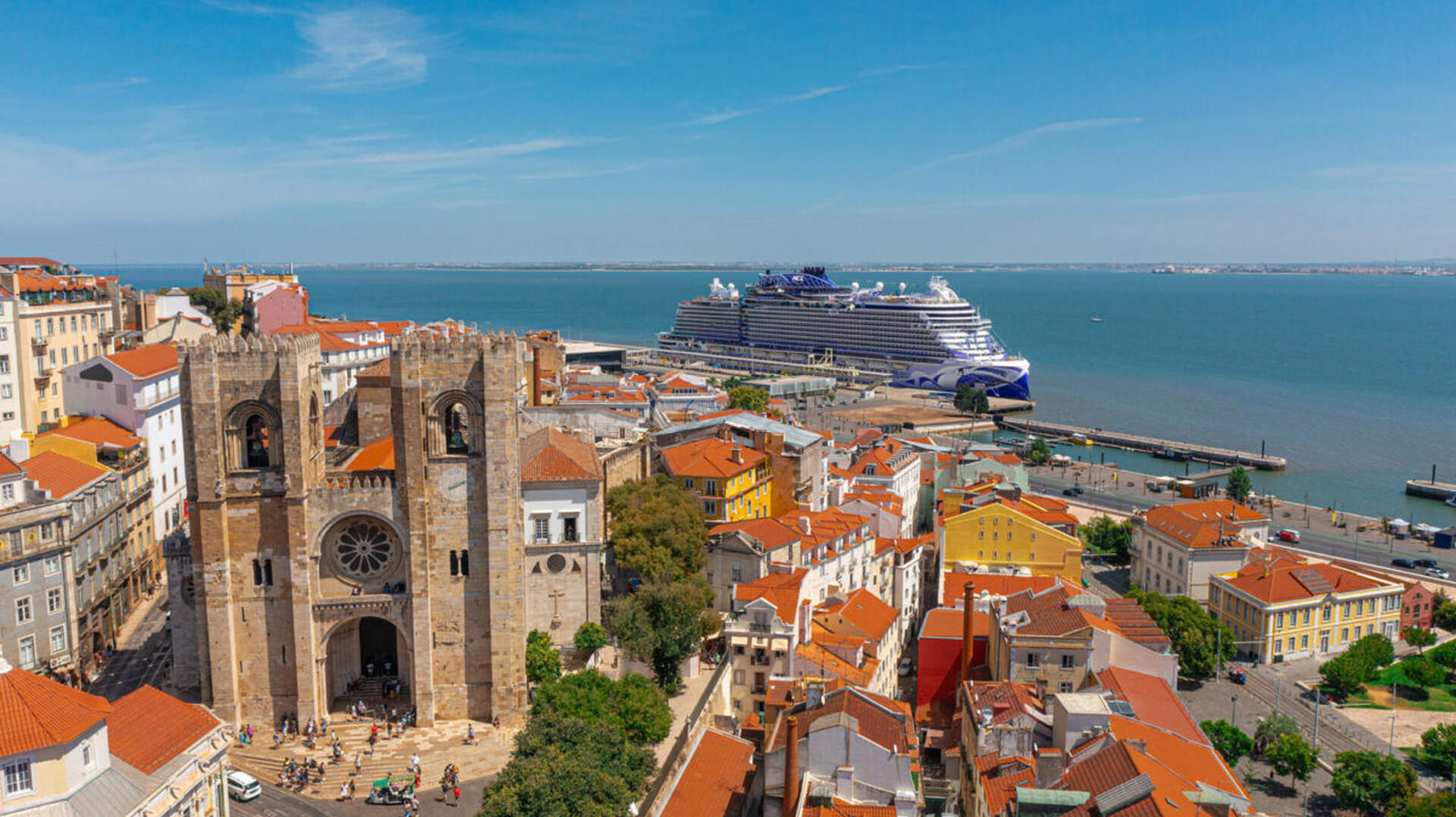 Taking a look at all the trends and technology, Travel Editor Stephen Scourfield reviews another week in Travel
HIRSUTE PURSUIT
I try to stay on top of all sorts of trends — especially those that don't impact me. Being receptive to things that aren't in my usual wheelhouse keeps our coverage broad. Something for everyone. Which brings me to the Shark FlexStyle, a compact, lightweight, do-everything, five-in-one hair dryer and styler. I am often told by females that "it's all right for me" because I don't have to pack a hair dryer . . . and straighteners . . . and a styling wand etc. It seems to me that the FlexStyle (listed at $499 but I see it at $399 at JB Hi-Fi) is a good travel companion for those always on the move. At just under 700g, it will fit in carry-on luggage. It rotates from dryer to a hair styler to curl, straighten, volumise, smooth and define, apparently.
CLEAN AND GREEN
On technology . . . I've just flown from Doha to the UK in a Boeing 787 Dreamliner — and for all its technology and fancy systems, this is how you clean its windows. The Dreamliner breakthrough was the use of composites (instead of metals). Half the plane, by weight, is made from composites. That makes it much lighter, which reduces fuel consumption. Composites don't fatigue or corrode, which reduces maintenance and increases productive flying life. They also resist impact better, and visual inspection is easier than alloy. Minor damage can be repaired at the gate in less than an hour. Cleaning the windows is faster.
HAIR AGAIN
It's always worth remembering that a clever route out of Perth is to fly to the east coast of America — New York, Boston, even Florida. It's just one-stop and easier, I think, than flying eastwards through Sydney. I call it "flying backwards". Flying backwards, I suppose, makes it a receding airline.
PHONE ALONE
On techy stuff, we constantly advise on mobile phone choice and usage. Reader David Broughton has just spent three weeks in the US and a week in the UK with his Samsung S21, keeping it on airplane mode as much as possible, with an image folder with copies of his tickets and travel and hotel arrangements, including boarding passes, downloading Google area maps, and using free wi-fi where he could. He reports he only had one occasion to use Telstra's $10 day rate to contact a lost travelling companion.
WHEN IN ROAM
And Milnes Ellis reports that he went on a Mediterranean cruise with his wife, calling into about 11 countries. Having paid $10 a day, he found that some weren't covered.
"I set my phone up with Telstra's International Roaming for emergency purposes at $10 per day but found that it did not work in some countries that it should have done," he says.
"Critically, it did not work in Monaco when our taxi to Nice airport tried to get hold of us. Telstra does not have any deal for there."
He complained to Telstra and they credited most of the costs.
Milnes adds: "That does not let them off the hook, though. Being our major provider, I expect to be able to use my phone and access data wherever I am in the world."
HOPPING MAD
Another reader (who asks to remain anonymous) says that reading the recent Qantas apology reminded him of frustrations with the much-heralded non-stop flight to London. He writes: "We paid close to $4000 each to fly non-stop. Outbound was delayed by half an hour, and the aircraft was pokey for such a long haul. Returning, we were delayed by seven hours (effectively a 24-hour turnaround) with only two days notice — no time to adjust our schedule. Qantas sorry? Better be."
OVER THE HORIZON
The demand for cruising is such that anyone with a specific plan should probably be looking at 2025.
Kimberley Quest has just released its schedule for that season aboard its Kimberley Quest II.
UTOPIA FLOATS
Royal Caribbean International's massive Utopia of the Seas is under construction in Saint-Nazaire, France and has just been floated for the first time. The float out took 17 months to plan and 15 hours to complete. The ship's dry dock had to be filled with more than 174 million litres of water. Utopia, with more than 40 dining and entertainment options, will now undergo the final phases of construction. It debuts in Orlando, Florida, in July 2024.
LIVE IT UP IN LISBON
Norwegian Cruise Line's ship Norwegian Viva is going to be homeported in Portugal's capital Lisbon during its 2023 and 2024 European summer seasons, and the team there has come up with a couple of ideas for stops.
"Explore historical monuments and museums in the waterfront area of Belem, including Belem Palace and the UNESCO World Heritage-listed Monastery of St Jerome on the Tagus River waterfront, and pop into the renowned Pasteis de Belem cafe to try a traditional Portuguese egg tart," they say. "Ride Tram 28, one of the city's most scenic routes traversing iconic neighbourhoods including Baixa, Graca, Alfama, and Estrela."
Of Viva's itineraries, I'm picking the 10-day Mediterranean: Italy, France and Spain, departing Lisbon on November 8, 2024, and visiting 11 ports from $3372 per person.
AGE OF UNCERTAINTY
I'm both happy and sorry that reader Sally has turned 70. I'm happy she's made it, of course, that she's made this landmark, but sorry she's facing a travel insurance hike.
She writes: "It was a bit of a shock on turning 70 to find that the cost of travel insurance skyrockets even if there is no change in your health status. I note that some companies offer 'medical only' cover for about one-third of the price of their comprehensive cover."
We have written about these "insurance milestones" a lot in recent months — that the decades (70 and then 80) can significantly increase insurance. We have also mentioned that with some, 75 is now a critical point, too. On the specific question about medical-only insurance, keep in mind that changes to itinerary, delayed flights, missed flights and so on are a big part of what is claimed for — so, if you are in this spot, do weigh it all up carefully.
And look into your credit card insurance, because if you pay by card, you still get some cover.
Categories