Why a camera?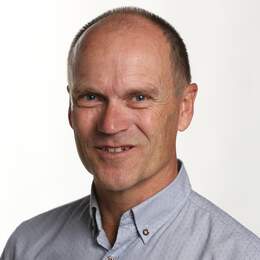 Over the past two weeks, MOGENS JOHANSEN has tested and given his often surprising verdicts on phone cameras and superzooms; the cutting edge of travel tech photography. Here, he returns to his roots. Framing the world with a camera is still a moment to slow down and, literally, to focus
I love photography. The process of taking pictures can be meditative; it is almost like time stops while I look through the lens.
I like the tactile feel of the camera, thinking about what lens to use — what depth of field will be best, what shutter speed to use, what is the best point of view — does it look better from down low or up high? Then there is composition, cleaning up the frame for unsightly objects and thinking about whether to expose to the highlights of shadows to create the desired effect — all these things instinctively go through my mind once I look through the viewfinder.
Photography is about the art of observation and the ability to see something interesting and unusual in a place. It's about understanding light and how to use it to create the effect you are after. Photography like any art form is subjective — some like street photography, for others portrait and landscape photography is the go.
We all walk past countless picture opportunities every day but identifying what makes a good picture and how to make it sing is what sets a good photographer apart from an average one.
Look at other photographers work. Study their images and identify what makes them work. You will find that they have a few simple things in common. Good images are usually well composed, well lit, and easy to understand with clear punctuation points or decisive moments. Then, develop your own style.
Travel photography is often about capturing a moment or a feeling and we don't always have lots of time to set up pictures, but we want to create meaningful and compelling images that sums up the place we are in. It takes a bit of practice getting it right but if you put your photographer's hat on and start looking for pictures it quickly becomes easier.
Set yourself an assignment from a place and come up with a set of pictures that tells a story — your story. It will not only get you a better set of pictures but most likely also enhance your travel experience. We all see places differently and have different interests. Some might look for street photos that reflect the people and what goes on while others will look at interesting architecture and details in the same place.
When you are creating a picture essay from a place try to come up with one establishing shot of the place, some detail shots and some shots that shows someone in the place doing something. It can be a wide shot of a crowded Asian market with detail pics of the fresh produce and shots of vendors with their wares or your travelling companions looking at or holding the produce.
It can be difficult to get time to do some of these things if you are part of a tour. If you are on a tour, try to think ahead a bit and aim to get three or four specific shots in the bag quickly so you have time to be part of and enjoy the tour as well.
If you are travelling alone or with a like-minded group, it all becomes a bit easier. Try to head a bit off the well-trodden tourist paths — side streets and alleys are often a treasure trove for photographers with less hustle and bustle and more time to explore, speak to people and soak up the atmosphere.
A word of warning though — collecting sets of pictures can sometimes develop into an obsession. A travel editor I know has several collections of pictures from around the world with diverse themes including, washing-lines, ferries from around the world and hats.
You don't have to travel to practice getting a picture story from a place. Rediscover your own city with a specific photographic assignment or join a photowalk with other photographers.
Landscape photography is a great way to immerse yourself in the process of creating an image. It can be so much more than just snapping a pic of a pretty scene. Think about identifying the essence in a scene, think about composition, set up your gear, wait for the good light and the right moment. It's about thinking about highlights and shadow areas — do I want a dramatic contrasty black and white image, or should I use a single exposure or should I use several images with different exposures layered together to produce an image with more dynamic range?
This is creating an image from a vision I have rather than just a snapshot of a place, it is a very deliberate action reflecting a mood or a feeling of a place.
Fact File
Tips for better travel photography
Get to know your gear and perfect your camera skills.
Develop your eye — look at other photographers' work and copy a style you like.
Practice — the more pictures you can train your eye to see the better you will be.
Take your time — photography is about the art of observation. Try to find something interesting or unusual in a place.
Use composition rules like Rule of Thirds or Leading Lines to create clean, easy-to-understand images.
Look for interesting light, punctuation points and decisive moments.
Experiment with different focal lengths — look for different points of view and geometry.
Always scan the edges of the frame for unsightly distractions.
When photographing people — relax your subject — engage in conversation — give them a task — ask them to tell you about themselves — ask where they are most comfortable and photograph them in that environment.
Aim to create photo stories from each location you visit.